Top 5 Tips on How to Choose an IT Company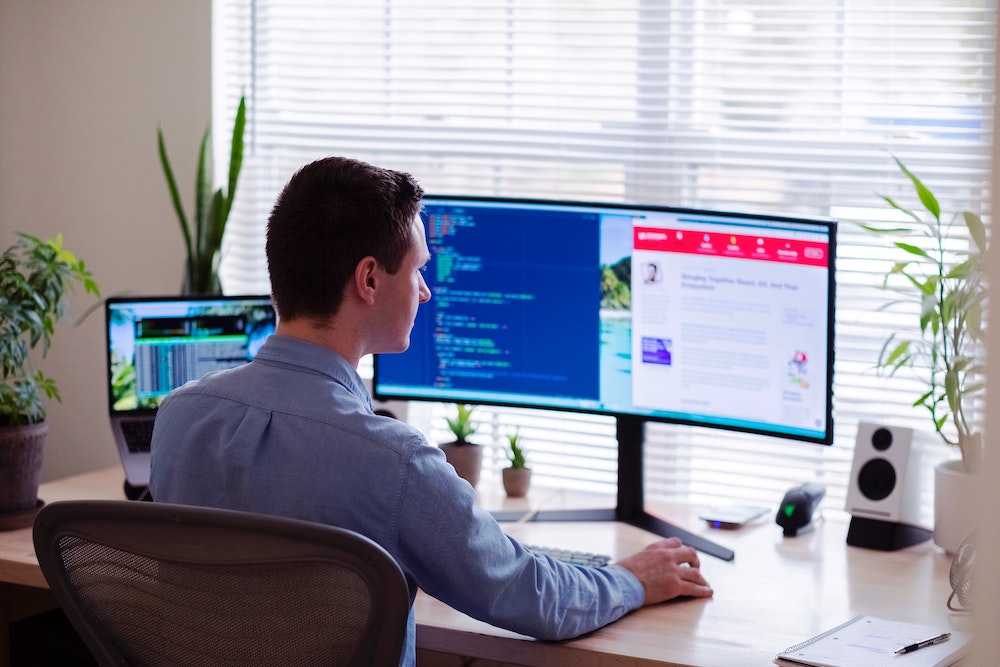 Investing in an IT company is an important step in securing your business infrastructure. With more and more of your everyday operations moving online, you need a solid IT team more than ever before. Now, you may not be at the point where you're paying an IT professional to be in your office as a full-time employee, but that doesn't mean you should avoid having a dedicated team at your disposal. This is where hiring an IT company comes into play. However, with so many IT companies out there, which is the right one for you? Here are some of our top tips on how to choose an IT company.
Top 5 Tips on How to Choose and IT Company
Ask For References
Whenever you go about hiring on a new service provider or contractor, you always need to ask for references. If you're hiring a plumber for your home, you'll ask for references (if you're not, you should be). The same is true with your business. An IT company is crucial in protecting your business. If you find an IT service provider that is not up to snuff, they will leave you exposed. If they are not able to protect your business or provide you with the right hardware and software updates, what exactly is the point of even hiring an IT company?
Before you sign any dotted line and make any agreements, you absolutely need to ask for references. If they are not willing or unable to do this, treat it as a red flag, and move on.
Ask About Specialized Services
Not all IT companies are the same. Most will have some kind of specialty. It's like going to a restaurant. Most restaurants will specialize in a specific dish that they do better than everyone else (if they don't, you may want to think twice about actually going to that restaurant). With an IT company, you're going to find there are different specialties for most companies.
There will be some companies that are designed to work with large corporate entities, while others are best served for startup businesses. There are those who will be there for you 24 hours a day, seven days a week, while others will essentially help pick out software and maybe there to help out during a crisis, but your rates might go up. It is common to find companies who specialize in specific industries like Healthcare, Education or Construction.
Keep in mind, there is no one universal IT company that is best for every business. That is why you need to look around to find an IT company that is best suited for your company.
Don't Be Afraid To Talk About Rates
When you are trying to determine how to choose an IT company, rates can be a bit confusing. You might look on a website and find some listed rates, but then the rates might fluctuate based on the exact number of admins you use, how many accounts you create, how much cloud storage you need, the kind of business you are, the way your point of sales works, so on and so on. It's enough to make your head spin.
After you've identified a few IT companies you believe might work, you'll want to dig a bit deeper into not only their services but also the rates. You may find one company, for the kind of services you require, is far less expensive than another business, even though the prices look similar through the listed rates.
Level Of Troubleshooting and Support Provided
One of the biggest reasons you're looking for the help of an IT company is because you want the technical support of a team of professionals. So, when something happens within your network, you will have peace of mind knowing they will be there to help.
At least, in theory, that's how it all will happen. The thing is, not all IT companies are the same, and each will handle their troubleshooting and support differently. This is why you need to first understand how to choose an IT company. Can they help you over an Internet connection, or will they need to come into the office? And if they need to come into the office, can they do it right away, or will you be forced to sit around for several days? Waiting around for a downed network to be repaired can cost your business thousands of dollars in sales, not to mention customers may turn to your competition instead of your business. Make sure to talk to the IT companies to find out how they handle troubleshooting and support before you make your final decision.
Are They Trying To Upsell You?
Before you go into any meeting with an IT company, you need to have a general idea of what your business is, what you want your business to become, and how you want IT to function within the confines of your company. You don't need to know all the ins and outs of how IT works, but, in general, you should know the basics. Because if you don't, some IT companies might attempt to upsell you with services that sound flashy and impressive, but that you absolutely do not need.
If you're a company that processes a thousand orders a month, do you really need IT to support a network and POS that processes a hundred thousand? Sure, it would be great if you hit that number, but you'd be paying for a service you're really not using. So, educate yourself. This will help you avoid overpaying for a service you don't need. It will also help you avoid signing up with an IT company that tries to oversell you.
Start Your Search For An IT Company Today
If you have yet to identify an IT company, or if you currently have one and are not happy with the services rendered, there's never been a better time than to begin searching for the perfect IT Company fit. Here at Charlotte IT Solutions, we strive to provide you and your company with a personalized experience that is designed specifically for your business and only your business. So, if you're interested in learning more, or would like an IT audit of your company to find out what will work best for your business, send us an email or give us a call. Our IT reps are standing by, ready, and waiting to answer every question you might have.