Top Remote Working Tools to Keep You Productive Even From Home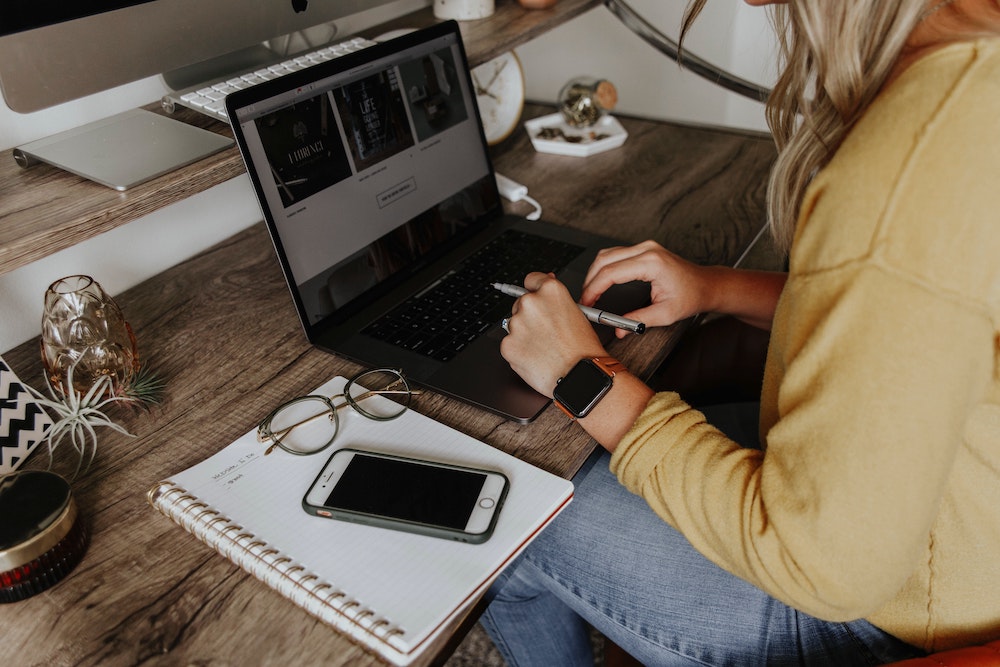 Working remotely has gone from a novelty to a way of life for tens of millions of people in the United States. While this has brought a learning curve, it has also opened up the world of business, giving you new freedoms you may not have ever discovered before the current situation. With that said, it can still be a wild wilderness when it comes to finding the right technology, tools, and applications to help you get your job done. But that is why we're here to help. There are some genuinely great programs out there, here are some of our favorite universally used remote working tools.
Top Remote Working Tools
TeamViewer
How often have you been on a secondary computer, tablet, or another device, doing whatever work you can, when you suddenly realize there's a file on the primary computer you need, and it hasn't been saved to the cloud? It sure is a discouraging palm to the forehead kind of moment as you consider either tracking down your computer (if that's even an option) or redoing everything you've already done. Thankfully, with an application like TeamViewer, you don't have to do that.
TeamViewer is a remote desktop application. Basically, it gives you a tunnel into your other computer. By installing the application onto your primary computer and then on the secondary device you're doing, you can open up your secondary device, launch the TeamViewer application, and then view through the application window files you have on your primary computer. This makes it super easy to transfer files over, which is helpful if you'd rather not save certain files to the cloud. And, best of all, you can use the application on basically any operating system, including Windows, Android, macOS, iOS, and others.
The only thing is the primary computer needs to be connected to an Internet source. If it is turned off and tucked in the trunk of your car at the airport, this really isn't going to work, because your secondary computer doesn't have a way of accessing the files. So while it doesn't make up for your laptop not being connected to the Internet, it can prove especially helpful.
Slack and Microsoft Teams
The interoffice instant messenger and communication software has met its match. Sure, you could still have a specific remote working tool designed for your office, but with Slack and Microsoft Teams, you get so much more. The software does have a direct message feature, but you can also build collaboration hubs that are specific to certain projects. In recent months Slack has gained in popularity and, in many ways, sets the standard for what all other applications try to do (although Microsoft Teams has been around for longer).
There can be a bit of a learning curve for anyone who hasn't used these kinds of programs before, but it isn't steep, and after tinkering around with the application, most of your employees shouldn't have any problem using it.
Microsoft Teams does have the benefit of having the Office Suite lineup of programs built into it, so it is far easier to share information, files, and other Microsoft based data with other users. If you are heavily embedded within the Microsoft ecosystem you should absolutely check out the Microsoft Teams software.
Trello
When you have a group of individuals working remotely on a single project you need to have a project management application designed to make this remote working easier, there are a handful of project management programs out there but the main reason we're in love with Trello is because it is super easy to use. Others can become bogged down with too much going on, which sometimes makes the other applications far from user friendly.
With Trello, you have a project bulletin board and can select the project you're working on. This essentially zooms into the project and allows you to work on it from there. Within the bulletin board, you can adjust deadlines, leave comments, upload attachments, and do whatever else you need with the rest of the team. All of this information stays right with the specific project, which prevents unnecessary information from bogging down other projects.
Planner
Have you ever been working on a collaboration project at home, when suddenly you can't remember if you're supposed to work on a specific part or if someone else is supposed to? You could get on the phone and hope they pick up, send them an email or direct message them, but both can take time, and your productivity suffers. With Planner that isn't an issue. Microsoft Planner is another remote working tools that is part of the Office Suite lineup of programs. It allows you to create plans, assign tasks to different people, instant message individuals about what they are doing, and simply keep everyone on the same page.
SharePoint
This is almost as old as an online collaboration program gets. SharePoint has been around for almost 20 years and for a good reason. It functions as a document management application that also doubles as a storage system. It can also be configured to fit the needs of your office.
8×8
When you're on the go, you can't always access your physical office setup. Thanks to 8×8, you don't need to. This is a virtual office setup that keeps you connected with your team while giving you the power to chat, call members of your office, and stay on top of all your daily work activities.
Set Up Your Workspace of the Future
In many ways, the current situation has forced us to evolve. In the world of small business, it is vital to constantly be moving, changing and growing. Otherwise, you'll be left in the dust. Most of these changes were brought about faster than some might like. You will likely find many of these remote working tools will not only help make working from anywhere easier, but you'll get more work done.
If you have any more questions about these remote working tools and how each can work for you, we are here to help. If you want to learn more about our services or how we can help your small business propel into the future while ensuring you invest in the right technology and IT security for your specific needs, our staff at Charlotte IT Solutions is here to help. Just give us a call or send us an email. We can't wait to hear from you.