Financial IT Services Charlotte, NC
As a business within the financial sector, you specialize in working with money and other valuable assets. Because you work with such high-stakes valuables, your business will become the focal point of external threats stemming from cyber criminals and other hackers looking to siphon off important information from your company as well as clients. Due to this, one of the top-selling points for your firm, beyond your ability to handle money, is how well you protect your client's information. FDIC and other insurance offerings only go so far, and even then, if your firm experiences a data breach, there is a strong possibility current clients will begin to look elsewhere for their financial services, while future customers might avoid your business altogether.
All of this can be avoided with the help of IT for financial services offered by our company here at Charlotte IT Solutions. We are a locally run and operated IT firm, dedicated to providing you with the highest level of financial IT services around.
WE CAN PROVIDE IT FOR YOUR FINANCIAL SERVICES WITH THE FOLLOWING: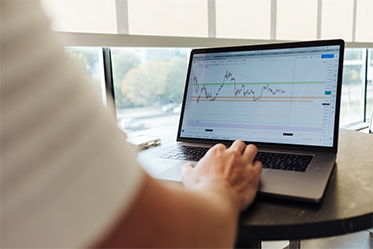 THE LATEST SECURITY YOUR BUSINESS NEEDS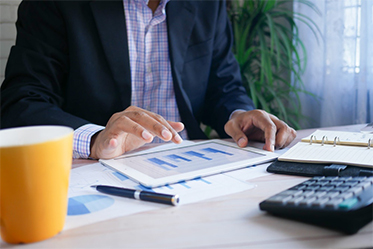 KEEPING YOUR TEAM AT PEAK PERFORMANCE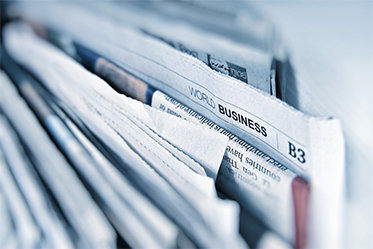 TOP-RATED CUSTOMER SERVICE
GET YOUR FREE IT CONSULTATION
We would love to show you how we can become your IT solutions business partner and customize a package for your IT needs.
Take Network Security Seriously
Cybercriminals are always looking for quick scores and easy ways to steal information from unsuspecting victims. However, they will look to target businesses such as your own simply because of the kind of information you work with. Cybercriminals can access names, email addresses, phone numbers, and even credit card data from just about any business out there. With yours, there are extra incentives for them to target you, which is why you need to do whatever you can to enhance network security.
Here at Charlotte IT Solutions, we fully understand your network security is only as good as the weakest link. This is why we will perform a complete network audit, pinpoint where the weak spots are, and focus on improving not just the obvious security access points, but these weak links that are often brushed to the side. There is never any brushing aside with our firm at Charlotte IT Solutions.
There are times when you need to access financial records at a moment's notice. Whether a trade is imminent or assets need to be unloaded in a timely fashion, when time is critical, your business relies on the cloud.
Not all cloud services are suitable for all kinds of businesses. There are certain cloud service providers that will function more efficiently with a financial firm than a medical facility or a manufacturing company. Nothing is ever one-size-fits-all for us. We not only can help identify the optimal cloud services for your firm, but we will assist in managing the account as well.
There are enough applications and hardware to consider it's enough to make your head spin. You have so much else to focus on it isn't possible to stay up to date on all the latest and great software titles and pieces of hardware designed to enhance your firm's productivity and user experience. Thankfully, when partnering with Charlotte IT Solutions, you don't have to worry about pinpointing the best applications and equipment for your business. We are able to do that for you.
On top of working with network upgrades and bringing in the most optimal applications to your business, we will also stay on top of real-time updates. Letting your current applications and hardware lapse on updates puta your firm in harm's way from cyber criminals. All it takes is one out-of-date piece of hardware or application that hasn't been optimized for your network to leave just enough of a gap for cyber crooks to strike. We'll make sure that gap is taken care of.
Secure Your Firm's IT Department With The Aid Of Charlotte IT Solutions
When it comes to the financial services you offer clients, you don't want to fret about external threats or cyber hacks. You have other things to focus on. That is why you need to let the professionals here at Charlotte IT Solutions take care of all your IT service needs. From network security to making sure you can always access your financial data wherever you are in the world, all while providing you with 24-hour a-day, 7 days a week tech support, we are here for you.
To learn more about the kind of services our team can provide or financial firm, and to discover just how important it is to partner with an IT provider that designs infrastructures specifically for your needs so it fits like a glove, give our friendly customer service staff here at Charlotte IT Solutions a call or send us an email at your earliest convenience.