The Ultimate Small Business IT Hardware Checklist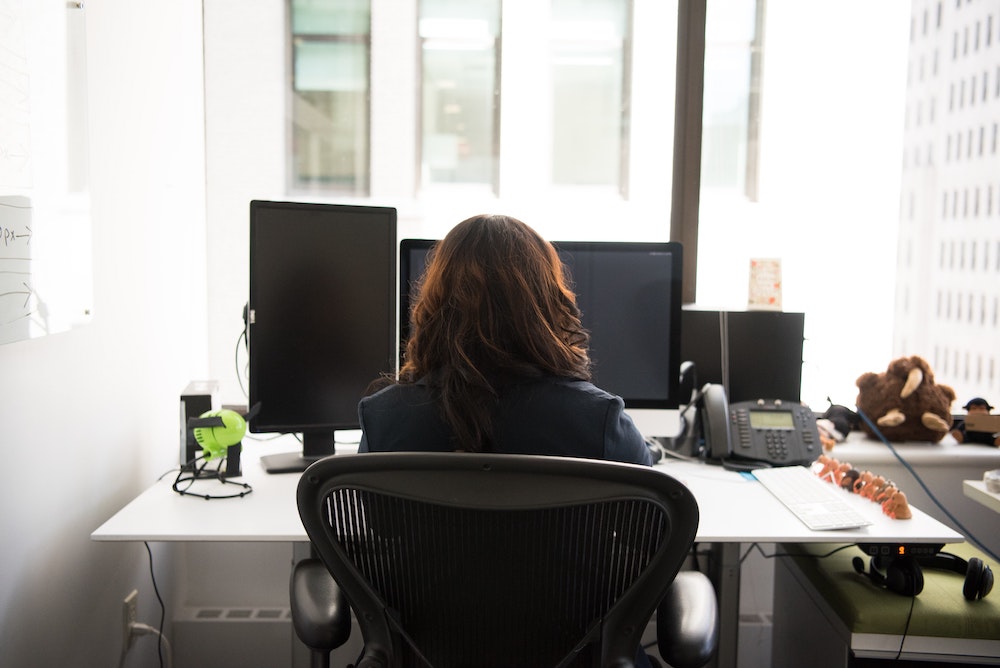 Starting a small business is enough to keep your head spinning from morning until night. While you're focusing on your company and the products or services you want to bring to the public, there are all kinds of smaller tasks you need to take care of that you may not have planned on.
This includes setting up your small business IT department. Now, you may not need a dedicated IT staff in-house, but having access to the professionals at a Managed IT Services company to help set everything up and troubleshoot issues when they arise, will prove indispensable. To help you get started with everything, here is a small business IT hardware checklist you need to follow. Having all the right gear on hand will make it that much easier for the pros to come in and properly configure the equipment to your company's specific needs.
Your Small Business IT Hardware Checklist
Here are a few of the top items on the list:
Computer Systems
Phone Systems
A Cloud System
Point of Sale System
Check out each item in more detail below!
Begin with a Solid Computer System
You're probably going to be spending a reasonable amount of time on your computer, so don't just go and buy the cheapest computer you can find. Cheap computers are often slow, which means the equipment will struggle to keep up with the latest software and applications you need to run. Sure, you might have a tablet used as the Point Of Sales, but you will still need to monitor sales, storefront security, and other aspects of your business, all from your central computer. Plus, with a piece of quality equipment, you'll future proof your system. A brand-new computer today with high-end specs will remain a reliable business machine for years to come.
Selecting the Right Phone Service for Your Needs
You need to have a landline or at least a phone service that functions as a landline. You can't just have a cell phone function as the primary means of communication. Consider establishing a phone number so, as your business grows, customers will know where they can contact you.
Now, it is possible to go with the standard landline service through the local telephone company. This is easy enough, but usually, it is way more expensive than it needs to be. Your telephone company might attempt to bundle your phone number with the Internet or television service, which can make it seem less expensive upfront, but after six months or a year, the cost of your landline will jump dramatically. Your Internet and cable service providers are easy enough to switch. You'll still have the same Internet connections and television stations. However, you may not be able to get your landline phone number back, which can make communicating with you a challenge for customers.
Instead, you should consider a VoIP service. Short for Voice over Internet Protocol. This means you'll be using a telephone number over an Internet connection. The beauty of this service is because it is not a physical landline. You can both select the telephone number you want, and you can take it with you, should you switch VoIP services. On top of this, because it is not a physical line, nor does it have physical wires to maintain, you will receive more services for less (or free), including long-distance and international calls.
Access Files Anywhere with The Cloud
It is possible to access files from anywhere in the world, as long as there is an Internet connection. Of course, these files need to be uploaded to a cloud service. As your business grows and you bring on more employees, you will find the need to expand access to your business accounts. The best way to do this is with cloud storage. This way, you can save something on your computer at work and then access the same files on your computer at home, all without taking your laptop with you.
With the right cloud service, you can access this information with your mobile phone or tablet as well. So, if you want to boost productivity, you will want to invest in a cloud service. Charlotte IT Solutions can help you identify the right cloud service provider for your particular company needs.
The Right Point Of Sales System Makes All the Difference
This is something you'll want to dedicate some serious time considering. Your POS is so much more than just a way to sell goods to customers. With an old cash register, you'd take someone's money and give them their change. However, with a modern POS system, it is possible to collect their email address and phone number, then generate new marketing material for them. This is a great way to stay connected with your customers without doing all the extra legwork. It is also helpful if you run a restaurant, and you offer online ordering. With the right POS system, everything will run through the same application, which makes it far easier to maintain.
You don't want a half-dozen different applications dedicated to taking and placing orders. This will open you up to mistakes, cut down on productivity, and it will be far more challenging to generate email marketing and paper mailers when you're constantly sifting through the different POS systems.
It can also be challenging to switch POS after the fact. Once you are set up with one system, it is not the easiest thing in the world to shift. So make sure you put in your research in looking at these different POS systems.
Get The Specialty Gear You Need For Your Small Business
Every business is a little different. So the specific business IT hardware you need will be different from the next company. That is why you need to contact the team at Charlotte IT Solutions to help identify exactly what it is you need. With the aid of the professional service providers, you'll never overpay on features you don't need while ensuring you are adequately protected and running the right gear for your company specifics. If you're ready to take the next step in setting up your business IT hardware, now is the time to call or email the staff at Charlotte IT Solutions.