Managed IT Services Versus Break Fix: Which is Right for You?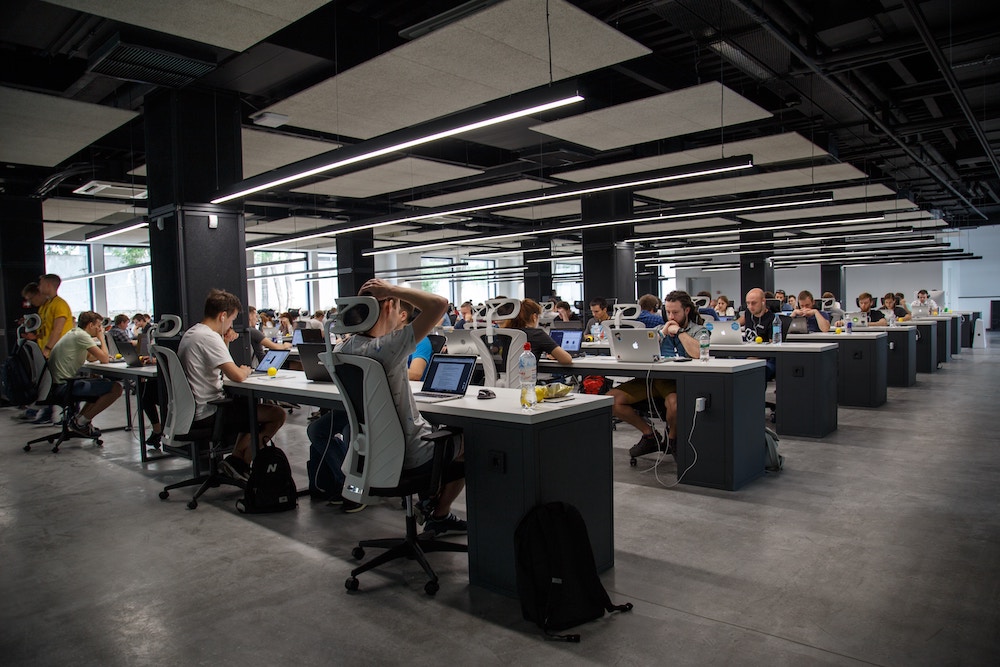 Back in the day, the one thing a company knew when it came to IT Services was "Break/Fix". When something breaks, and only when something breaks, then you fix it. This was how it worked, and for many businesses, this is still how it works.
While this is what many businesses have come to know as the norm, this is a very dangerous game to play.
When it comes to your technology and your productivity, you and your team want things to work at all hours of the day. You don't want to endlessly go through a cycle of Break/Fix, Break/Fix, BreakFix. This process only leads to downtime, lost opportunities and more unneeded stress.
What is the difference between Managed IT Services and Break/Fix?
Managed IT and break/fix services play vital roles in the realm of IT support for your small or medium sized business. Too often, businesses are faced with the choice of choosing between break/fix and managed IT. This is often compounded with trying to determine the capacities of what IT resources and personnel the business already has in place.
Consider managed IT services and break/fix wacky relatives in the information technology family tree — both share the goal of addressing key IT concerns such as system repairs, installations and updates through hardware, software and networking platforms. But just like your wacky relative, there are some key differences between the two offerings. Let's take a deeper look:
What is Break/Fix?
As its name implies, break/fix IT services only interact with your company when IT issues strike. Break/fix vendors send a professional IT technician to your place or can work with you remotely to examine and determine system difficulties. Once they have assessed the situation, they can then offer a solution to solve whatever the issue might be. The business is then billed at an hourly rate for both the assessment and the execution of the solution. Issues can range in difficulty as well as hours it will take to make sure all is resolved.
This ad-hoc approach to IT means organizations get the IT services it requires only when it is in need of them. Little, if any, pre-emptive or continuous support comes with hiring a break/fix technician. Think of it like a plumber, you really only call one when there is an emergency — same goes for Break/Fix IT Services.
Pros for Break/Fix
While there are not as many pros as there are cons, there are a few notable pros we should mention:
No Monthly Contracts or Service Fees: For many businesses, they do not feel the need or have the budget to maintain a monthly cost associated with their IT. Additionally, many businesses are so small, that they feel ongoing IT investment is not needed. If this is you, Break/Fix may be something to consider. However, it is important to keep in mind, that without a monthly fee, when you do need IT services, the unknown cost could come back to haunt the company's bottom line.
Total Control: Often times, businesses like to maintain complete control over their IT needs by only paying for the services when they absolutely need them. Break/Fix does solve this problem. But, when something goes wrong, the ability to control the costs goes completely out the window anyway.
Cons for Break/Fix
Break/Fix disadvantages far outnumber the pros. Here are some of the top cons:
Budget Buster: It is impossible to accurately budget for unexpected problems. When something does go wrong, which is even more likely if you are not taking preventative measures, the cost could be enough to completely throw off your budget for the year.
Reactive not Proactive: When you are not taking preventative measures with your IT, you are just waiting to put out the next fire.
Stunts Productivity: If your in-house IT person is the most tech-savvy team member at the office, this will get old quickly. Though this might seem like a good solution, in the long run pulling that individual from their actual job is killing their productivity and wasting your business's valued resources.
Lurking Threats: When it comes to IT, there is too often a threat lurking just around the corner. By the time you realize there is a threat, the damage will have already been done. With Break-Fix, there's absolutely no one monitoring your system, so there's no way to catch these problems when they are small and there is still time to intervene.
Increased Downtime: Time is money. If an IT issue occurs, every second your systems are down will cost your organization money.
What are Managed IT Services?
Rather than opt for situational assistance, managed IT creates a holistic, continuing relationship between a business and their chosen IT service partner. Managed Service Providers (MSP's) predominantly work off-premise, using their own network of systems and trained personnel to actively track and tackle IT issues as they're recognized.
Service Level Agreements (SLA's) provide pre-established terms for the range of benefits and services. This means, for a flat, typically monthly fee, MSP customers will receive:
24/7/365 Monitoring and Alerts
System Maintenance
Live Helpdesk
Remote and On-site Support
General IT Management
And more…
Managed IT Services goes beyond Break/Fix, in that, the company you select will look to be your partner — both in IT and in business. Their goal is to see your company grow and succeed while they keep you safe along the way.
Pros for Managed IT Services
The advantages of Managed IT Services are endless, but here are our top five:
24/7/365 Monitoring & Alerts: With managed services, experts are constantly monitoring your systems for threats and/or irregularities. Your business will be quickly alerted of potential dangers and problems that arise are resolved before they can impact your system.
Preventative Maintenance: Your Managed Service Provider will monitor and resolve issues, but they will also be proactive in their approach to avert potential issues from causing issues to begin with. They will use cutting edge technology to make sure that your systems are safeguarded against threats.
Helpdesk and Remote Support: Having access to your IT partners is key. With managed IT Services, you will have access to a helpdesk as well as remote support when you need it. In some cases, on-site support might even been provided. This is typically on a case-by-case basis depending on the need.
Ongoing Updates: Your IT partner will ensure your software is always current, that your information is backed up and will also assist with third-party applications.
Set Costs: Managed Services come at a fixed monthly rate that you can rely on month over month. Often times, price is per user, which allows you to accurately plan for scale.
Cons for Managed IT Services
The disadvantage to Managed Services are relative and are in direct contrast of what are considered the pros of Break/Fix. It all depends on how you operate your business. Here are the cons:
Requires Trust: In order for this type of partnership to work, you must have trust in the provider you select. They are going to have full access to your system and will be in charge of its upkeep. For a lot of business owners, this may feel like less management than that which they had with Break/Fix, but the truth is quite the reverse. With Break/Fiz, you might have control over who and when you call for assistance, but you still need to trust them to enter your system and make decisions on how best to repair it. With Managed Services, you have a contract that summarizes what your MSP can and will do for you. They also offer you strategic reviews, recommendations, and action plans.
Contracts: Often times, Managed Service Providers require contracts. While some may see this as too much of a commitment, it is important to keep in mind that the contract is not just to protect the MSP, but also to guarantee that you as a business are being given the services you were sold on. Plus, who doesn't want to lock in a rate — again now surprises when it comes to how much you will need to spend.
Managed Services or Break/Fix? The Choice is Yours
In order to make the right IT Services decisions for your business, it's important to factor in all of the pros and cons discussed above. Break/Fix often feels like the right idea, but too many times we have seen the shocked look on faces when Break/Fix literally breaks the bank.
With decades of IT experience, the Charlotte IT Solutions team is here to provide you with your IT needs, small and medium sized businesses alike. With our help, we can keep your system up and running so that last thing on your mind is an IT emergency. If you are interested in learning more about Managed IT Services will transform your business, give us a call today!