TOP 5 BENEFITS OF SMALL BUSINESS IT CONSULTING SERVICES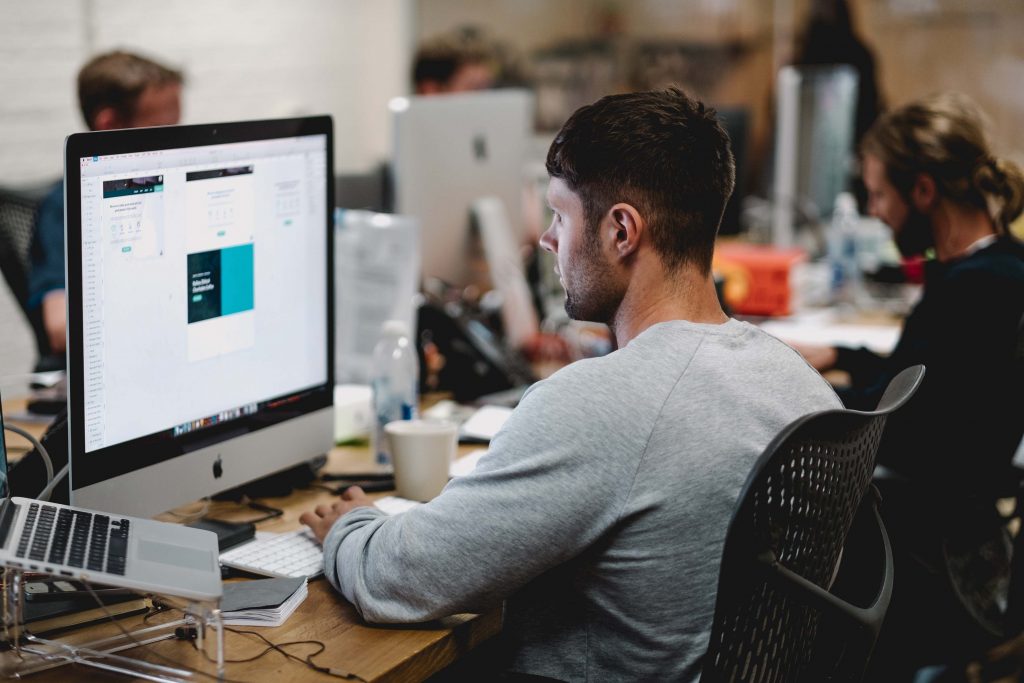 Small businesses have the challenge of creating their own niche while being competitive in their industry. To do this, having the most up-to-date technologies and systems in place is key. That usually means having a dedicated IT staff to keep things operational. While this sounds great in concept, many small businesses do not have the resources to handle a fully-staffed IT department. In these instances, utilizing the expertise of a small business IT consulting services team can help alleviate the problem.
It's perfectly normal to seek outsourced help to accomplish your goals and objectives, especially when you and your team don't have the expertise needed. To date, management consulting is a $250 billion dollar industry and growing. Why? There's a need – especially as the number of small businesses continue to increase. There are over 700,000 consulting firms providing services across the globe that provide direction, or additional hands when needed.
WHAT IS IT CONSULTING?
You may have heard the term being thrown around at conferences or when speaking to colleagues. While it may be something you need, the question remains, "What is IT consulting?" IT consulting helps assess a company's current or potential technology strategies to align them with business or process strategies. These services may include one or both supports on hardware issues or customers' IT initiatives through the strategic, architectural, operational and implementation phases.
What does that mean? Consider it your in-house IT team working from an external building. This team assesses your current infrastructure (if you have one), provides guidance on what you need, provides suggestions on the type of technology and functionality that will work best for your needs, and helps map out your future IT goals.
TOP 5 BENEFITS OF SMALL BUSINESS IT CONSULTING SERVICES
Why would a company seek out small business IT consulting services? The reasons are endless, but here are our top five:
REDUCED DOWNTIME
As a small business, the last thing you need is an issue that causes unwarranted downtime. A few minutes of system failure could result in significant losses. Situations that may seem insignificant to a larger company such as spotty internet, viruses, corrupted data, or customers having the inability to purchase from your site could be disastrous for a small business. A small business IT consulting services team makes sure you don't have those types of issues, remotely monitoring your systems, security and maintenance with 24/7 response options.
REDUCED EXPENSES
An in-house IT department may incur unexpected expenses at any given time. With a small business IT services firm, you will have predictable IT costs, which include software upgrades, monitoring of systems and more. The best part? You won't have the overhead expenses associated with headcount and management. This allows a seamless transition into planned budgeting for the year.
ON-DEMAND RESOURCES
Let's face it – good resources are hard to find, maintain and retain. Although the intent is genuine when hiring an IT staff, challenges in the industry may require the need to scale back from time to time. This means adding or reducing expertise, functions or both. Could this be problematic? Absolutely. The last thing a business wants is to have a reputation of not being able to keep their employees – even if it's for reasons beyond their control. A small business IT consulting services firm can alleviate that by providing the resources and flexibility you need without having to be concerned with additions or reductions of IT employees.
IMPROVED PRODUCTIVITY
When all the pieces of your infrastructure are in place, the productivity of the business increases. Employees are able to communicate, collaborate and share knowledge throughout the organization at any given time. This means your databases, servers, internet systems and connectivity, mobile platforms, email products and intranets are working together. Having a plan in place that will achieve this cohesive structure comes with expertise and knowledge. A small business IT consulting services firm is able to share best practices, while assisting in the plan, implementation and maintenance of your systems.
ACCESS TO TECHNOLOGY EXPERTS
Small businesses have a specific budget they must adhere to. This can make it difficult to attract and retain employees who have the wealth of IT experience you need. Once you factor in a competitive salary and benefits, the costs may be too much to handle – even if it's just one IT employee. By working with a small business IT consulting services firm, you get to work with IT professionals who are seasoned, experienced and well-trained to handle your infrastructure and business systems at an affordable cost that works for you. An additional advantage is that when problems occur that may be beyond the scope of one IT employee, there are others to fill in those gaps. This provides a seamless, integrated experience.
MAKING THE RIGHT DECISION
The days of asking, "What is IT consulting?" are gone. Now you have a clear understanding of how a small business IT consulting services team can enhance the productivity of your organization and positively contribute to the bottom line. This is a cost-effective, affordable way to keep your small business in the game while accessing resources that were previously unavailable. Outsourcing your IT services takes the stress off both human resources and the management team. This provides the space and flexibility to focus on other operational elements of the business.
The first step is finding an IT consulting firm that will meet your needs. From their expertise and services, to the budget you have to work with, every dollar counts. Most firms adapt, creating a plan to provide the resources and manpower to support your business. The overall objective is to work with a firm that sees you as a partner, not just a client. Once you find this synergy, you're good to go.