IT Priorities 2022: What Your Small Business Should Be Focusing On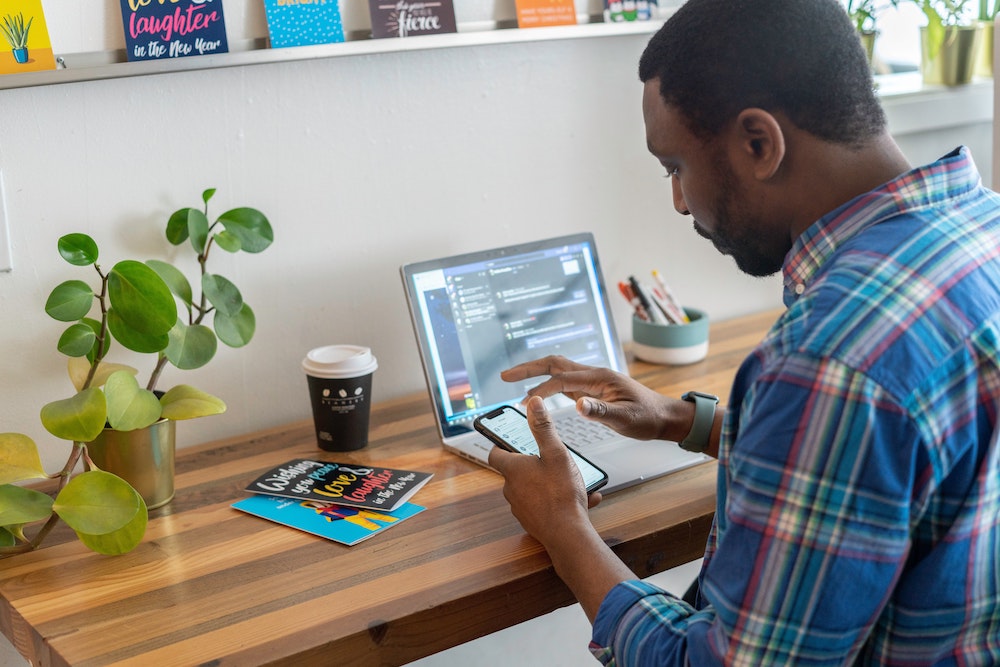 As the world of technology continues to evolve, so too does your business. While you don't always need to invest in the latest and greatest tech, there are areas you need to focus on, regardless of the kind of products you sell or how large your business is. IT isn't just something for the multi-billion dollar corporations out there. Your business needs to identify IT priorities 2022 technology that will further protect your business and help enhance your productivity. While Charlotte IT Solutions can aid in this, here are some basic IT upgrades you absolutely need to look into this year.
Your Guide to IT Priorities for 2022
Cyber Security
Above everything else, improving cyber security is a must. There's no sleeping on cyber security. Cybercriminals will continue to evolve and push the envelope, so it is important to have an evolving firewall and protective barrier between your business and the outside world. Cybercrimes rise in numbers every year, and often the businesses that fall victim to these attacks do so because they are not up to date on their cyber security.
This is not something you can put off, nor is it something that basic anti-virus software can protect you from. With a managed IT account, such as one offered through Charlotte IT Solutions, you will have access to the latest in cyber security and real-time updates that keep your business protected.
Seek Out Automation
This might hinge on what kind of business you run, but certain areas can be improved with automation. Whether it is advanced logistical data to assist in monitoring stock and helping you stay on top of shipments of technology that can perform employees' tasks (or, at the very least, make the job easier for them).
Automation is all about saving your business money while improving productivity. Every year there are new improvements, and unless you're in the know, you might not have a clue some of this technology exists. It is why partnering with an IT service provider like Charlotte IT Solutions can dramatically improve how your business functions. Often, a simple investment in automated technology can have a lasting impact on your business.
Sustainable Practices
Seeking out sustainable business practices is not only important for the planet as it reduces your carbon footprint, but it is something many customers are now looking for. They want to know they are buying from and supporting a business that goes out of its way to cut down on its energy consumption.
There are various ways you can utilize IT practices to improve sustainability. You can move from a physical data bank to a cloud storage service provider. You can also opt for a virtual network instead of an on-site data network. In fact, there are all kinds of ways you can cut down on your energy consumption. This will help reduce your carbon footprint while helping you save money on your monthly energy bills. Moving to virtual and cloud platforms is a win-win for your business.
Make the Move to the Cloud
Speaking of the cloud, if your business has not yet fully moved to the cloud, now is the time. Cloud storage space is less expensive now than ever, and there are even some service providers that offer unlimited storage space. With cloud servers growing in popularity, many top service providers also have improved application integration. This means it's much easier for you to save files from various programs directly to your cloud.
By having everyone on your network save directly to the cloud, you won't have to worry about what computer a project was created on or whether a hard drive failed on a particular computer. Saving everything to the cloud makes it that much easier. It also helps reduce the stress of finding files and other data. So if you haven't made the complete move to a cloud server, now is the time to do so.
Perfect The At-Home Work Environment
COVID caught many businesses off-guard and unprepared for working at home. Companies around the country were forced to scramble and implement untested software in hopes of connecting with employees who remained at home. While many individuals are now familiar with titles like Zoom and Microsoft Teams, so much more can be done to improve at-home functionality. This also includes improving network security for employees working at home.
While employees are returning to work, there's no telling if or when a major COVID flare-up might occur and force employees to return to their homes for an extended period. As Murphy's Law suggests, if something can go wrong, it will go wrong. It is always best to be prepared because while nobody wants another shut-down and forced quarantine, it is vital to prepare for it, just in case. Charlotte IT Solutions can help with this.
Help Implementing New IT Technology Into Your Business
While these are some of the top IT priorities 2022 your small business needs to focus on, it can prove challenging to know exactly how to implement the technology and fold it into the hardware and software you are already using. Our staff here at Charlotte IT Solutions is here to help with this. We will perform a complete technical audit of your company to see what you're running and what your business needs to improve.
From network security to enhancing your order response time, managed IT services with Charlotte IT Solutions will revolutionize your business and help usher you into the future. To learn more about these IT priorities and how Charlotte IT Solutions can improve your business, all you need to do is schedule a consultation or you can give us a call. Whatever you decide, our customer service staff at Charlotte IT Solutions is here to help.
Proudly serving customers across North and South Carolina including Charlotte, NC, Columbia, SC, Gastonia, NC, Fort Mill, SC, Statesville, NC, and beyond!