Holiday Hacking Season: How to Protect Yourself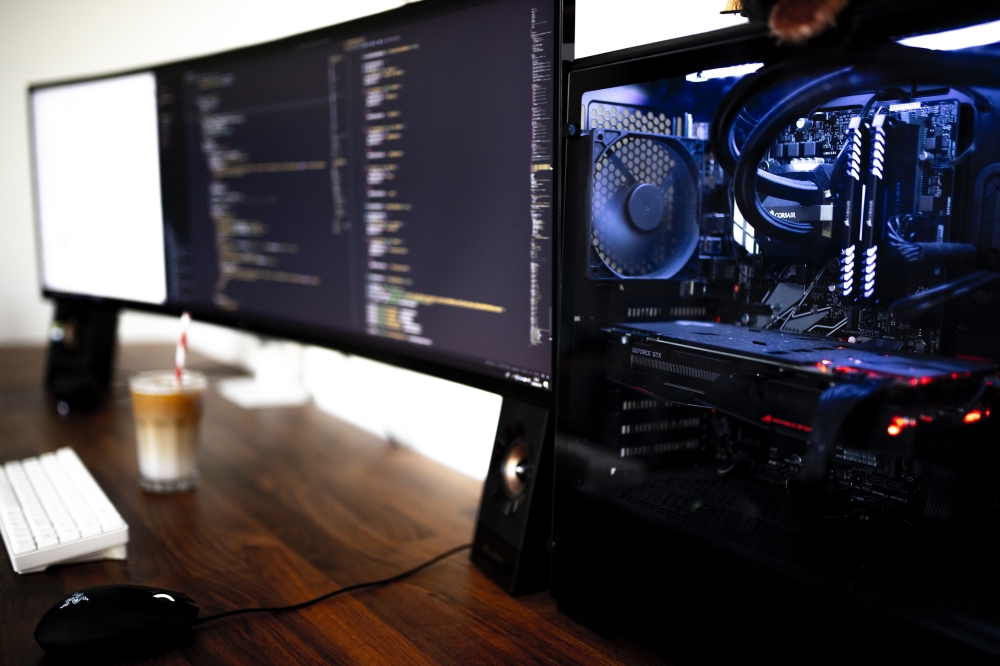 The holidays are upon us: festive lights, holiday music, pine trees, tinsel, and computer hacks. Yes, you heard that right. While it might be the holiday season, it's also hacking season. Hacking jumps around this time of the year. Why? Well, for several reasons. From the purchase of brand new electronics to buying more items (often with brand new online companies) for gifts, if you are not careful, you may find yourself in less than the holiday spirit. In fact, it can take all the cheer out of your sails as you're without money for gifts and stuck dealing with credit and debit companies trying to freeze accounts, stop illegal purchases, and even repair your credit score.
2020 has already been a headache; you need to do what you can to avoid making it any worse. By avoiding the holiday hacking season, you can do exactly this. How can you avoid exposure to Internet criminals? Following these tips on how to protect yourself during the holiday hacking season will go a long way to do exactly that.
Holiday Hacking Season: How to Protect Yourself
Double-Check The Sender
Now is the time you'll be receiving all kinds of emails in your inbox. Most of these will be from reliable senders, but there will likely be a handful that makes it past your email service provider's spam filter. So, before you click on any email, make sure to double-check the sender. Looking at the sender will immediately indicate whether the email came from a real account or someone trying to steal information from you. Emails from Amazon or Target will come from authentic Amazon.com or Target.com email accounts. Fake ones will include different characters, and it will not have anything to do with the actual store the email is disguising itself to look like. By avoiding these phishing emails, you'll instantly avoid most of the more common holiday hacking threats.
And, to help out, make sure to flag the email as a phishing scam email. Your email service provider will then make sure you do not receive additional messages from this account (and it will help protect other users as well).
Only Shop Through HTTPS Website
Perhaps you remember the day when you had to physically type "HTTP://" into the URL bar of your Internet browser. Thankfully you don't have to do that any longer, but the HTTP still appears in front of the website you arrive to. When shopping online, you want to make sure it says "HTTPS". That added "S" is important. It is a security feature that goes the extra mile to protect your computer from possible threats. Viruses and malware can attach to websites and then leach off onto your computer should you visit an unprotected website. Now, having anti-virus software installed on your computer will help prevent this move, but it's still best to avoid the problem altogether. By only using an HTTPS website, you'll also protect your credit card information when buying items. Most major online retailers will be HTTPS (in fact, most websites are nowadays). However, if you do end up on an HTTP website, there's no need to panic. Just back out and avoid buying from the website.
Use Your Credit Card
This is just some basic financial security assistance. You might be someone who wants to use your debit card, and that's fine for in-store purchases. However, you receive additional safety with a credit card. If someone does manage to take your credit card information, it's easy to flag these purchases and not actually pay for the fraudulent purchases. However, with a debit card, that becomes far more difficult. This is because it's dealing with actual money, and once that money is gone, it is far more difficult to retrieve it. So, if possible, save yourself the headache and use a credit card when buying items online.
Don't Use Public Wi-Fi
Public Wi-Fi is a problem. While it is helpful when you're in a pinch, public Wi-Fi is exactly that: public. It means if there is even a semi-skilled hacker, they can easily monitor your movements online and even potentially steal your credit card information. If you're going to buy items, do not do it on public Wi-Fi. Wait until you get home. Buying items using your smartphone's data connection is safer than buying over public Wi-Fi. So, even if you find the perfect gift to purchase, hold off until you're at a secure destination.
Install Anti-Virus Software
We briefly mentioned anti-virus software earlier, but if you don't have this yet installed on your system, you need to add it. Don't buy all the hype regarding "Macs being virus-free computers." Yes, Windows systems are more likely to be infected with a virus. There are a number of reasons why. First, Windows is a blanket operating system that all kinds of computer manufacturers use, not to mention various processors and hardware use it. This can leave cracks in the system, whereas macOS is designed hand-in-hand with the computer itself. Despite all of this, though, a Mac is still able to be infected, and the biggest problem with this is the majority of Mac owners do not install anti-virus software. Give yourself extra protection and install that anti-virus app.
Protect Yourself Year Round
Protecting yourself and your computer network shouldn't start and stop around the holidays. Where there are more hacks this time of the year, you're still at risk every other month and every other season. That is why you need to take computer security seriously. While we are always here to give you helpful tips and suggestions, your best bet is to implement a safe and secure fortification around yourself if you run your own business (even if it's just you at home). Our staff here at Charlotte IT Solutions can help with that. No matter how large or small your business is, we will tailor-make a network security system just for you. All you need to do is send us an email or give us a call to get started. We'll take it from there.