Are you planning your 2019 Budget? Consider these things when IT budget planning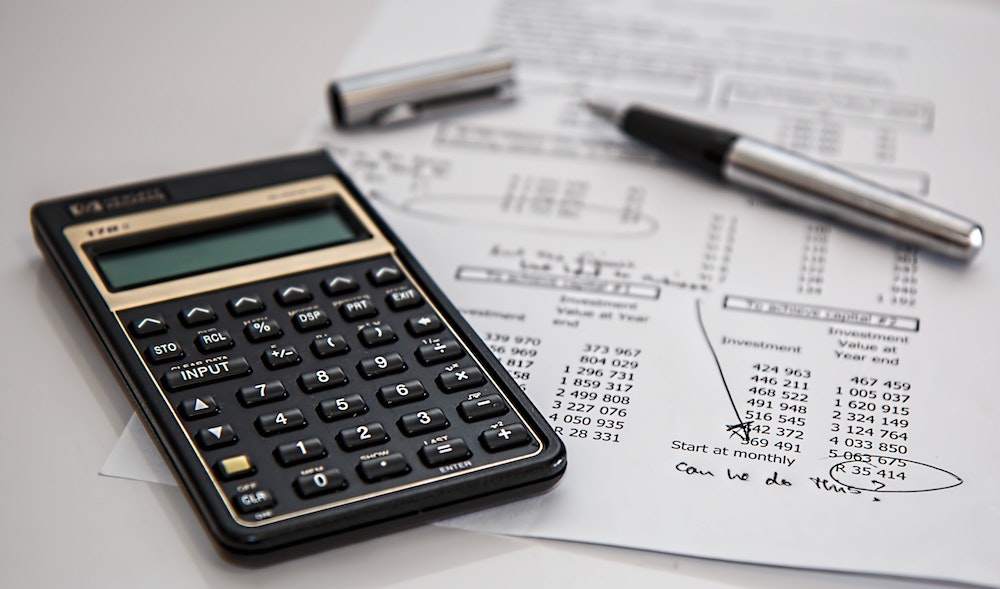 There are a few ultimately inevitable things when it comes to each new year: new resolutions to keep, new technology to catch up on, and new budgets to plan. Depending on your organization's culture and the value of technology to your finance department, the latter can be a very daunting process. Whether you're excited for the technological prospects 2019 holds, or you're already looking forward to the next new year, we've gathered a few tips to help you be more successful through the budget-writing and approval process with your financial decision-makers. Below are our top five pieces of advice for making your 2019 IT budget planning a no-brainer.
#1 – TALK TO PEOPLE, PRIORITIZE
You – along with everyone else in your organization – have needs and you have wants. It is important to get those in order, or else you risk having a "want" approved while a "need" goes unmet. Talk with the movers and shakers of the various departments that will be affected by the budget you are proposing. Gather their honest input and feedback with the goal of gathering allies who will support – and even lobby for – your budget items. It is often critical to have these leaders and influencers be publicly supportive of your proposals to help sway opinion in your favor. When you have gathered your allies and their feedback, revisit your list of priorities and add any support you have gained to the prioritization consideration.
#2 – CONSIDER ALIGNMENT
Next, go through your list of priorities one by one and check to see if they align with company vision or strategy. Aligning your priorities like this is the best way to demonstrate the strategic value of your proposed priorities to your CFO. Furthermore, it displays you have the whole company in mind rather than a more close-minded or selfish approach. This small touch will help validate your request in the eyes of the financial decision-makers better than almost any data – although that data is still critical. As you're working toward alignment, take care to keep your descriptions of each expenditure request clear and concise and be wary of being over-technical. Speak specifically to the need each item addresses, who benefits from or supports the purchase, and how it aligns with company goals or vision.
#3 – DO YOUR HOMEWORK
Now that you have your priorities sorted and aligned based on company needs and goals, it's time to start doing some legwork and gather some hard numbers. It may sound like it's too early to contact vendors – you don't even have approval after all. However, starting the process of vetting vendors as early as possible is a great way to gather a list of preferred vendors and their pros and cons that you can bring to the proposal.
Doing this will show your financial decision-makers that you have thought each piece through and done your research, earning you some clout in the negotiations. Additionally, you may earn some hidden discounts your organization is eligible for that aren't advertised publicly or even foster competition between vendors which will always get you a better deal. These discounts can make a huge impact on budget planning by opening up more resources for more priorities or even that all-too-necessary "rainy day fund."
#4 – EXPECT THE UNEXPECTED
Despite your best efforts, no matter how carefully planned your budget is or how well you accounted for cost-increase scenarios, it is still going to happen. Our advice for this scenario is to expect that it will happen and prepare for it by creating a little wiggle room in your proposal. You can do this by adding a separate category to your budget to cover various miscellaneous expenses and unforeseen purchases. Consider many of the most common failure points such as workstations, monitors, peripherals, printers, networking hardware, security, and the like. Be realistic here – it's easy to go overboard. However, stress the importance of having that cushion for preventing the stress of cost creep.
#5 – DO THE MATH
In the final steps, it is crucial to count all of the costs and bring the data. Nobody wants to see an approved budget sour due to significant hidden costs that you could have caught during the vetting process. To avoid this, you will need to look at each expense from every angle and consider every aspect of any project – cradle to grave – and include any potential additional costs in the proposal. Additionally, you will need to bring all of these figures to the table in an easy-to-digest manner. This is where the data comes in.
Financial decision-makers love numbers and figures, so use your graph-making and statistics skills to build and present compelling figures for the proposal. A good example here would be to use data to get people excited by displaying the results your proposal items have achieved in other companies. Doing this will display the opportunity and potential these items offer. It also never hurts to show how certain projects and upgrades can potentially save effort and money in the long run. Ask your pool of vendors that you vetted in step three to provide you with some of the numbers from their case studies to demonstrate this effect. If you bring all the math to the table, you will create more certainty and understanding of the holistic impact of the items you are proposing rather than just the cost.
2019 promises to be an exciting year in technology. With cloud technology surging forward, advances in AI, and more and more private organizations looking to the stars, we're sure to see some fantastic things happen in the next year. Armed with these guidelines, we hope that you find as much success in your tech budget planning for the new year. IT budget planning and negotiation, working with your teammates to develop these goals and priorities, and then crossing that finish line together with cash to spare – that is what it is all about. Happy planning!