Our Top Disaster Preparedness Tips for Protecting your Small Business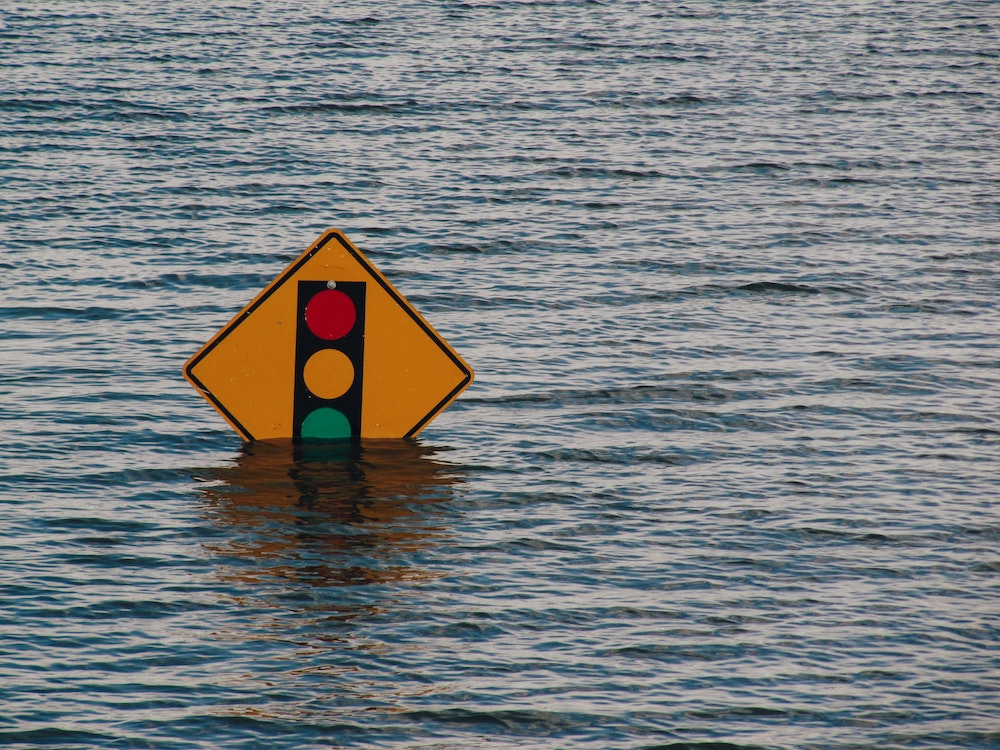 If you've learned anything from 2020, it has to be the world is to expect the unexpected. But how can you do that? Prepare for anything, because let's face it, just about anything can happen. Your business has likely adapted over the last six months to a year, but that doesn't mean you should stop and assume what you've done now is good enough. If all of this happened in 2020, what should we expect from 2021? Our disaster preparedness tips are here to help!
Disaster Preparedness Tips for Protecting your Small Business
Hopefully, things get better, but it's impossible to know what the future will hold. That is exactly why we want to share with you our top disaster preparedness tips for protecting your small business.
Communication is Key
Here's one area we find many businesses aren't prepared for, yet they assume they are. Their simple logic is calling people on their cell phones. Sure, that generally works. But what if it doesn't? What then? Is there a secondary option for staying in contact with employees? There needs to be.
In times of emergencies and disaster, someone might misplace their cell phone. That thing could be gone for weeks if they need to wait for a replacement. Instead, you need a platform that allows you to instantly connect with your employees, and they can message you from any computer in the world.
Some platforms like Teams or Slack make it possible to log on and join in group messages, chats, and communications. Contacting employees via cell phone will always be your top communication method in these kinds of disaster situations, but you need at least one backup, if not several.
Be Prepared for Working Remotely
Chances are you had to work remotely during the most recent pandemic. If you were prepared things likely went smoothly. If not, well, you probably were left scrambling, trying your best to piece things together. A cobbled-together business is not a great way to run it, yet that was your own option. Now that you know remote work is a very real possibility, you need to prepare yourself.
First, look over what has worked with your remote setup, and what hasn't? What would you like to improve? You can use remote services that fully integrate into Google or Microsoft systems, making it a seamless transition to sharing data while staying in communication. It's so much more than just a video conference through Zoom.
We can help you select the right remote work platform based not only on your business and the kind of work you do but also your business's size. Some platforms are better for larger, enterprise-level companies, while others are better for smaller startups.
You also need to train your employees. It doesn't matter what kind of protocols you have in place, if they don't know how to use the technology, it isn't going to do much good. There is always a learning curve with these platforms, and while some will catch on right away, others won't.
The best way to train your employees is to not only go over the software but to possibly schedule a day every few weeks where employees work from home. This allows everyone to work out the kinks and make suggestions on what works and what needs to change.
Do Not Forget Your Data Backup
This is a must from the list of disaster preparedness tips. What if your place of business is flooded or goes up in a fire? Do you have backups of all your information? If not, it can send you back months, if not years. And tracking down contracts from clients isn't the easiest thing to do either, because now you're relying on someone else's ability to file and save the information.
You need several data backups. First, nearly everything needs to be saved to the cloud. This allows you to access the data anywhere, which is highly beneficial. Now, there might be some information you'd rather have off-line. That's fine. Perhaps you don't need instant access to it, but the information is critical to your business's mission. In this instance, you need the data to be backed up on multiple drives and stored in various locations. 
Invest In An Internet Presence
Maybe you have a solid brick and mortar location. That's great. But what happens if you can't go to it? Now what? Without a solid Internet presence, you're in big trouble. Yes, you might have turned your head on an online presence in the past, but this is for survival. Grow your social media following and allow online sales. This way, should you go to an online-only setup due to government mandates, you can still sell goods and services to your customers. If you don't have this and need to stay home, your customers won't know where to go or how to buy from you.
Protect Your Business With A Professional IT Service Provider
It's impossible to know what the future might hold. But that's the entire point of disaster preparedness. It's all about preparing for what's unexpected. Because as Murphy's Law suggests, if something can go wrong it will go wrong. It's just up to you to determine what can go wrong. This is a bit of a challenge for any small business owner. 
Don't worry though, our staff here at Charlotte IT Solutions can help you determine what you need to do to protect your small business and ensure you are well taken care of, no matter what unfolds. So, if you'd like to learn more about protecting your small business in the event of a disaster, we're a phone call away.