Microsoft Teams vs Slack: Which is Best for Your Small Business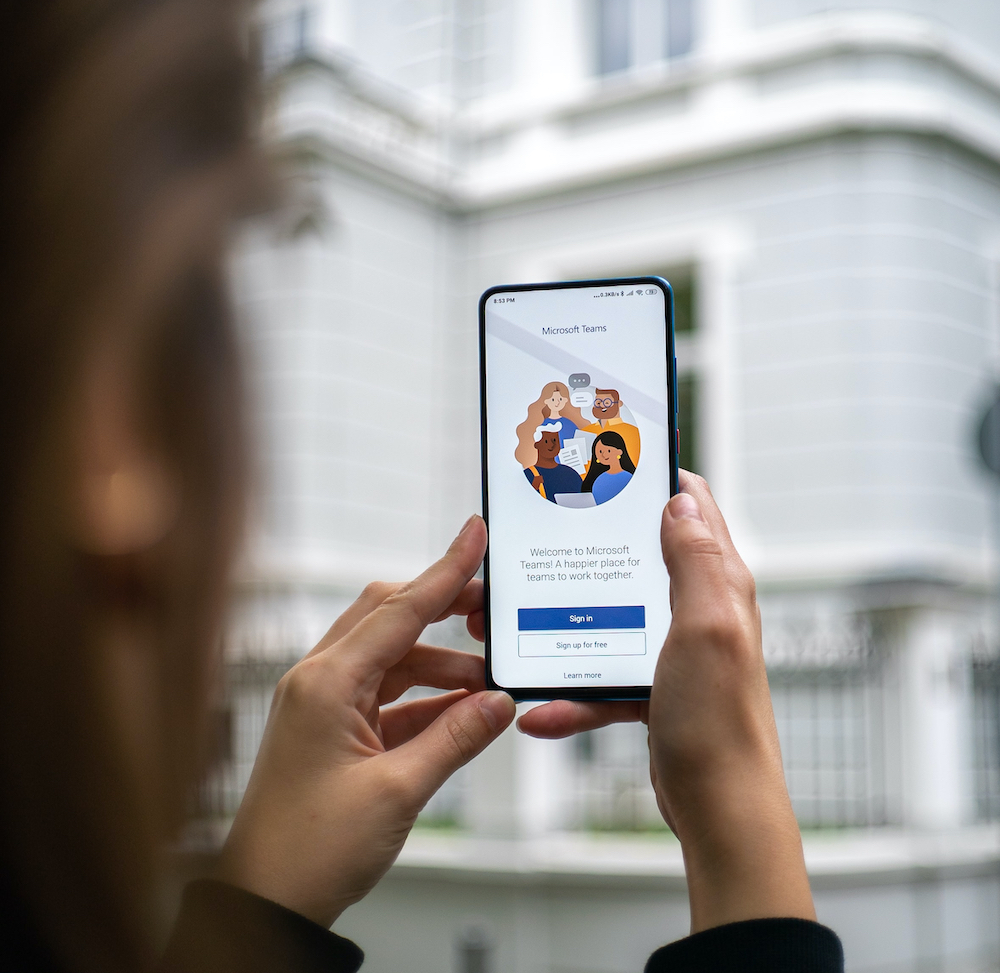 Collaboration platforms have become more important now than ever before, as businesses continue to run off-site, and employees take their jobs back to the home office instead of the traditional workplace. With modern business constantly changing, it is important for you to invest in a collaboration software platform. There are a handful of platforms dedicated to professionals such as yourself, but two of the most popular services are Microsoft Teams and Slack.
Microsoft Teams is one of the newer service providers, but it is also quickly gaining in popularity. In fact, while Slack has been around for longer, Microsoft Teams is now the most popular collaboration suite available. While this does have something to do with how Microsoft pushes the product in conjunction with its Office Suite bundle of programs, the boost in user numbers is impressive. So which is right for you and your small business? The best way to find out is to compare Microsoft Teams vs Slack to see how they stack up.
Microsoft Teams vs Slack: Our Top Comparison Criteria
Pricing Options
Probably the best way to begin comparing the two collaboration software titles is to look at the pricing points you can expect.
First, there are free options, which is great when you want to try the programs out prior to purchasing. It's always nice to kick the tires on a program that will be so widely used throughout your business. Finding out if any of the programs can handle your particular needs is always a good idea.
For Microsoft Teams, you can have up to 300 users on your free account, with two gigabytes per user and 10 gigabytes of shared storage. With Slack, you can have unlimited users, but you only have five gigabytes total of storage. With Microsoft, you can have guest access, both 1:1 and group online audio and video calls, channel meetings, screen sharing, and app integration. Slack does not allow guest access, nor channel meetings, or screen sharing. It allows up to 10 app integrations, it saves 10,000 of the most recent messages, and it has two-factor authentication and 1:1 and group online audio/video calls.
The standard plan for Slack runs $6.67 a month and upgrades the free plan to include unlimited message history and unlimited integrations, plus file storage bumps to 10 GB per user. The Microsoft Teams plan, which is called its Business Essentials plan, is $5 a month and gives each user one TB of storage. It also adds additional compliance with secondary Office 365 programs, like SharePoint, Stream, Online, Planner, and Yammer.
Winner on Price: Microsoft Team
Third-Party Application Integration
If you use a number of third party applications in your daily operations, you may want to consider Slack. Microsoft Office is primarily designed for Office 365, and while it does support external applications, your best bet is to go with the software if you're in the Microsoft ecosystem. Slack, on the other hand, supports over 1,500 third party applications, so if you use external apps a considerable amount of the time, it will be likely better to go with Slack.
Ultimately your decision might come down to what other kinds of programs you use. If your business heavily depends on the utilization of one particular kind of program, you'll want to check to see if it is supported by either Microsoft Teams or Slack and go from there.
Winner on Third-Party Integrations: Slack
Online Meeting Services
One of the center points for any collaboration software is the ability to meet and conference online. Both Microsoft Teams and Slack use audio and video sharing. And while Slack has been providing collaboration services for longer, Microsoft has been offering business-related services for decades, which has helped it get a leg up on the collaboration services.
With Slack, you're able to talk to up to 15 individuals at the same time as the paid plan. However, this potential is maximized with Microsoft Teams as you're able to host a video meeting with up to 250 accounts. And this is done with the free version. If you opt for the paid version, you're able to do a video meeting service with not only your business but the businesses of others with up to 10,000 different individuals in attendance. You will likely never reach this 10,000 threshold, but it's there as an option.
Microsoft allows you to remain within not only your video chats but your programs as well. This helps save time while boosting productivity and efficiency.
Winner on Online Meeting Services: Microsoft Team
Data Encryption and Security
Data security is extremely important. Both Microsoft Teams and Slack take this seriously. They offer data encryption and compliance certifications, including ISO/IEC 27001 plus two-factor authentication. This is another area that Microsoft typically thrives at. Because Microsoft primarily works with its own software titles, it is able to produce a very specific security firewall around itself that far exceeds what Slack is able to provide. In fact, Microsoft uses four tiers of compliance to boost security.
Due to the four levels, it's known as a Tier D-compliant program, which makes it the highest level of compliance. You have very specific controls over what all users do with Microsoft Teams. Some of these features are available on Slack, but not to the same extent. This isn't to say Slack is any kind of slouch when it comes to security, Microsoft Teams just happens to be better.
Winner on Data Encryption and Security: Microsoft Team
Take Advantage Of The Right Collaboration Software
If you're not yet using collaboration software for your business, you need to. It helps keep everyone on track, even if they are not in the same location. With so many varying technologies and software, it can be a challenge to know what is right for your business. But don't worry, that's what our staff here at Charlotte IT Solutions is here for.
We want to help make sure you use the very best software for your particular needs. So, if you're interested in learning more about Microsoft Teams vs Slack and the other IT services our staff provides, give us a call or send us an email at your earliest convenience.