Top Zoom Meeting Best Practices: IT, Security and More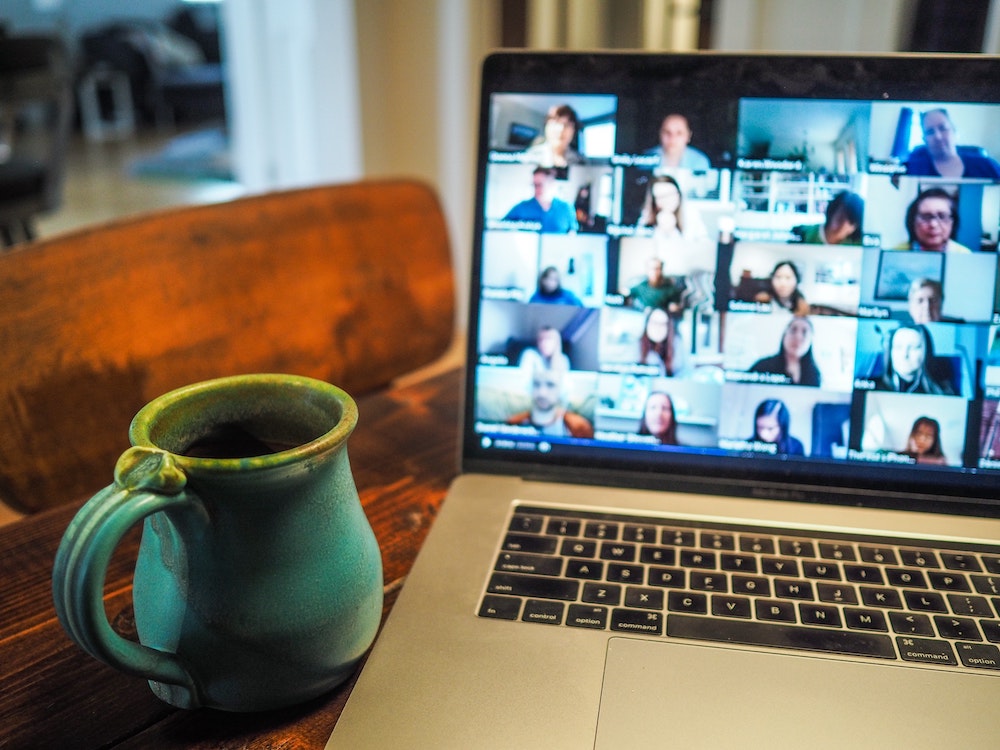 With more and more businesses moving to a distance-based online platform, Zoom meetings have become increasingly popular. During the early days of the pandemic when business owners and employees were looking for quick and effective ways to communicate with one another, Zoom became a go-to application for this. While it did prove helpful, most business owners learned as they went along. The problem with learning any kind of Internet-based application as you go is you expose yourself and your employees to potential external threats. You also may not run your Zoom meeting as effectively and efficiently as possible. When it comes to Zoom meeting best practices, here is what you need to know and how you can improve your user experience.
Our Top Video and Zoom Meeting Best Practices
Make Meetings Private
You're probably having a private meeting. As in, you don't want just anyone to walk into your meeting, pull up a digital chair, and sit down. The problem is far too many people don't realize that when they host a Zoom meeting, it might be viewable to anyone who feels like watching. You're probably going to go over important information you don't want someone from the outside to know. That is why you need to know how to set a meeting in private mode.
The best and easiest way to do this is to directly send a Zoom meeting invite link via email. Don't just post it to social media. Because anyone who can view the link can click on the link, and anyone who clicks on the link can access the meeting.
You should also consider adding a password to the Zoom meeting. This will give you a second level of protection. And if you send out a password, do not share the password and the meeting link at the same time.
Improve Sound Quality
If you have a group of people talking together, that's fine, but chances are there will be a time where you want one person to talk, and you need the rest of the group to listen and stay relatively quiet. Ideally this is possible in a business setting, but not everyone is in a business setting. A number of them will be at home, with children, spouses, pets, and who knows what else is going on. This means a ton of audio might seep through the call and make it especially difficult to fully engage. The best way to do this is to ask people to mute their microphones except for when they are ready to talk. Doing so will help keep everything quiet and enjoyable.
Watch That Camera Placement
We've all been there. We're on a Zoom call, and someone looks like the camera is shoved right up their nose. Web cameras can often be less than flattering. And while you don't need to look to achieve glamour shots, you should at least look at ways to improve the camera setup. This will at least reduce distractions and help everyone look presentable, which is important if you're holding a pitch meeting and talking with professionals from other companies.
The problem here is relying on the camera built into your computer. Some cameras have a camera built into the top of the screen. This is the most desirable location. However, if you have your laptop flat on a desk, you'll still be looking down at the camera. You need to be an eye-to-camera eye for it to be best. You can easily place a few books under your laptop, which will instantly lift your camera to a desirable location.
However, if your laptop has the camera built into the computer below the screen, you should probably consider buying a new camera. Thankfully you can purchase a new camera for pretty cheap, and then you'll have even more control over the camera (and, chances are, the picture and sound quality will be better than what is built into a laptop).
Webinar vs. Meeting
With a Zoom call, you have two basic options: webinar and meeting. With a meeting, everyone who signs on can share their video and audio with everyone else in the meeting. However, a webinar is different. With a webinar, only the individuals hosting the event can share their screens and their microphones. Everyone else is in view only. There might be poll questions, or a chat feature enabled that is then streamed to the presenters of the webinar, but it does prevent the video and audio from those attending the webinar from being broadcast to everyone else.
Security Screen Sharing
Finally, the final tip on our list of zoom meeting best practices. With Zoom, you can enable or disable the ability for someone to screen capture what is being presented. As the host, you can click on the "Security" tab and then check off what you allow participants to do. You can also do this in real-time so you can block certain areas of a presentation, should that be necessary.
Now Is The Time To Improve Your Video Meetings
There's no telling how long the current situation will last. It might start to fade away by the end of the year, or it might rage on indefinitely. It's difficult to forecast. However, what you can do is improve your business technology. From making your Zoom meetings more effective in protecting your network security, all of these tasks are things you absolutely need to do to protect your small business. Many small businesses are already on the brink of extinction due to moving online and the constant closures going on around the country, you need to make sure you are not affected by any additional unforeseen situations, such as those caused by hackers. So, if you're ready to take the next step and to further protect your business while improving productivity and security, our staff here at Charlotte IT Solutions is here to help. Send us an email, give us a call, or visit us on social media. Whatever your preferred form of communication, we're here for you and your business.