IT Disaster Recovery Plan: How Natural Disasters, Breaches, and Hackers Can Affect Your Business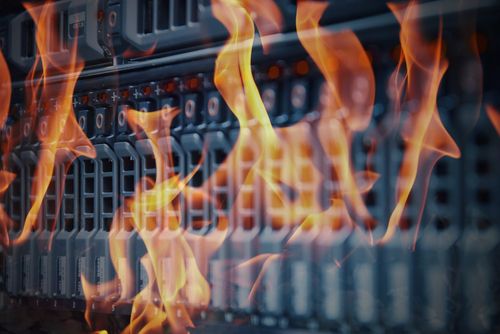 How do hackers, natural disasters, and breaches, can affect small and large businesses
Strong management decisions are often the key to a company's success. But that's not all. How a business handles situations beyond its control can often determine whether it succeeds or fails. Unexpected events can cause a business to fail. Another business may be able to survive natural disasters simply because it had a plan, an IT disaster recovery plan, to be exact.
There are many potential threats to all businesses, large and small. These threats can lead to devastating consequences for businesses. ZDNet identifies cyber attacks as the third most serious threat in the world. They also placed cyberattacks at the same level as natural disasters and extreme weather. Unfortunately, it is true. Businesses and data can be at risk from hackers, natural disasters, hacker attacks, and breaches. Cyberattacks can cause severe damage to businesses that rely on the internet. 
Here are some Types of Natural Catastrophes
There are many kinds of natural disasters we can face. All of them could cause data loss and business disruption. Here are some examples: Earthquakes, tsunami, fires, flooding, hurricanes, tornados, lightning, landslides, extreme temperatures, and pandemics, like the one we have had for over a year.
All Natural Disasters Have an Impact
Before we get into the details of data loss from natural disasters, it is important to remember the terrible effects that these natural phenomenons can have on people.  Our World in Data estimates that there are approximately 60,000 people who have died from natural disasters around the world. An earthquake is the most deadly natural disaster. 
What is the Impact of Natural Disaster on a Business?
Nobody is always prepared for every eventuality that can happen. An organization's plans could be disrupted by a natural disaster, such as an earthquake, tornado, or flood. It is possible that supply chains are broken down or perhaps employees cannot reach the premises. There may be damage to equipment or facilities. A business must be prepared for any type of disaster, even technological. It is essential that all businesses, no matter their size, have disaster plans in place. It should be a top priority on your list. 
What Does a Business Can Do to Prepare for Natural Disasters in the future?
Businesses need to look at all aspects and think about how natural disasters might impact each branch. This is not about having emergency supplies or planning for evacuation routes.  Businesses must also consider how to reach employees in the event of a loss of connection. All of these things need to be included in your IT disaster recovery plan.
Depending on what type of business you are in, your organization may need to consider how to manage its supply chain in the event that it cannot access major transit routes because of natural disasters. It is essential to have an alternative plan in case facilities are not available.
Data loss, Data breaches, Hackers, Natural Disasters, and Hackers 
We're not only talking about natural disasters that can impact your business; we also need to consider technological disasters such as hackers and data breaches. These events can also have a significant impact on data loss and it can be more common than natural disasters in some regions of the world. Forbes claims that hackers and cyber crimes can be more damaging to business operations than a Transit Strike, fire, or flood.
Wrapping up
We can't stop these disasters from causing data loss and business problems, but there are steps we can take to reduce the impact. It is important to be prepared for any scenario. A detailed plan is a must to help you prevent any issues. 
An on-site BDR (Backup Disaster Recovery) unit is one solution. Every 15 minutes, a BDR automatically backs all of your data. The BDR is connected to an auxiliary power supply unit so that it can back up everything if the power goes out. Cloud solutions can also be used to backup your data in multiple locations. This tool makes sure that your data remains accessible no matter what.
Contact us anytime if you have questions about backup solutions or if you would like to know more about how to create your IT disaster recovery plan.