Top Microsoft Teams Tips and Tricks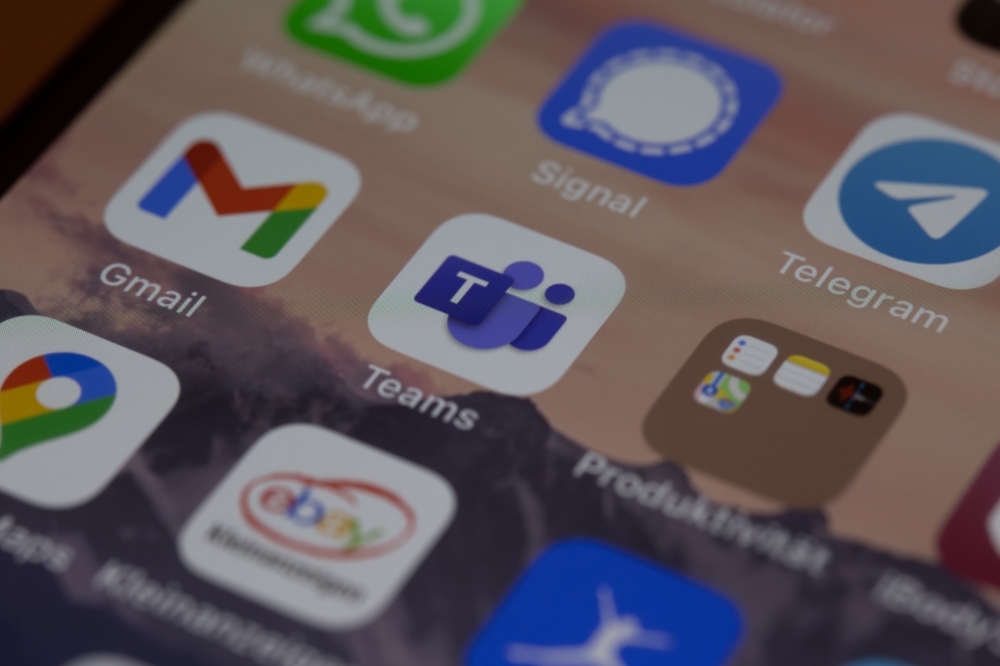 Whether everyone is back in the office or employees are still scattered throughout the city (or country), Microsoft Teams is a powerful tool that helps keep you and your employees connected. In fact, it's so powerful there are probably features you haven't unearthed yet. There are layers and layers of insights and features Microsoft has packed into the latest version (and continues to pack in). There are Microsoft-certified classes available to educate you on these insights. Now, if you have the time and resources, by all means, jump headfirst into one of those classes. They are great and can open your eyes to the power of Microsoft Teams. However, chances are you don't have that kind of time to dedicate away from your already hectic life. Thankfully, that's where we come in. So, whether you've been using Microsoft Teams for some time now, or you're just getting started, we have some Microsoft Teams tips and tricks you may not know about yet.
Our Top Microsoft Teams Tips and Tricks
Here are some of our favorite Microsoft Teams tips and tricks:
Take Advantage Of The Commands Line
This little line can save you so much time. The command line is a blank bar, and it has a pencil on paper icon next to it. In this line, you can type several commands that will instantly take you where you need to go. Sifting and searching for a particular bit of information can be a headache and a major zap of time. Instead, just type in one of the accepted commands, and Microsoft Teams will take you there. Some of the commands you can type in include:
/activity – see someone's activity
/app – search for an app
/calendar – view and schedule meetings
/files – search files
/last – jump to the last spot
/online – set your status to online
/out – send an out of office message
/org – see someone's org chart
/recent – navigate to a recent location
This is just an example of some of the commands you can type in for instant information.
@Mention
If you have only a few individuals you're talking with through Microsoft Teams; this isn't much of an issue. However, if you have several conversations going on and attempting to sift through all of them has become a pain, you can instead use the "@Mention" feature. With this, you will type in the "@" symbol, followed by their name, into the search bar, and it will instantly bring up the conversation.
Group People Together
Do you find you're constantly sending out a small group message to two or three people? When doing this, you're probably typing in their full name (or at least using the "@" and then typing the beginning of their name before Microsoft auto-fills it into the conversation). Well, an easier way to do this is to group individuals into a single tag.
To do this, you will want to choose the "Create a new tag" option and then give it a name. Whether this is for a particular department, or maybe it's named after your trivia night friends from work. Once you've named it, you can then add people. Click the "Add People" option and type in the names of the people you want to include in the single tag. Now, instead of typing out all the individuals you want to send the message to, you can simply use the "@" and then add the name of the group. So, if the group is called Cats, just type in @Cats, and everyone within the group will be instantly tagged into the message.
Organize Your Teams
You probably have several teams within Microsoft Teams, and some are more important than others. Nothing wrong with admitting that. You will want to make sure you're on top of the more important messages, and the best way to do this is to organize your teams and have the most important teams at the top of your list. This is easy to do. Just click and hold down on the team name, then drag it to the location you want it to appear in. Whether it is at the top of the page or find your eye always wandering to the Calendar button, you can tweak and edit the configuration as much as you'd like.
Change Message To Unread
We've all been there. We receive an email while going into a meeting or when getting into the car. We scan through it and attempt to make a mental note to re-read the email or reply to it, but over time, that mental note disappears, and by the time you remember to message the person back, it's been days (if you remember at all). All of this would be a lot easier if the message still popped up as unread.
Well, in Microsoft Teams, you can do that. In a message you received, you'll want to click on the three dots on the right of the message. From the pull-down menu, select "Mark as Unread." This way, it will be highlighted and ready for you to read whenever you have a chance to sit down and go back over your messages.
Take Your Business Productivity Further
You're a busy individual. Everyone else in the company has their own jobs, and everyone is doing what they can to help propel your company to the next level. Sometimes this requires a helping hand. Microsoft Teams is one viable option that can help with this, yet there is so much more out there. Here at Charlotte IT Solutions, we have a team of experts who can't wait to sit down with you, go over what your business does, and help you fine-tune its IT infrastructure from the ground help. From improving your network capabilities to protecting you against cybercriminals, there are so many ways your business can improve. Let us help you with this. Send us an email or give us a call at your earliest convenience.