Our Top Outlook Productivity Tips and Upping your Email Game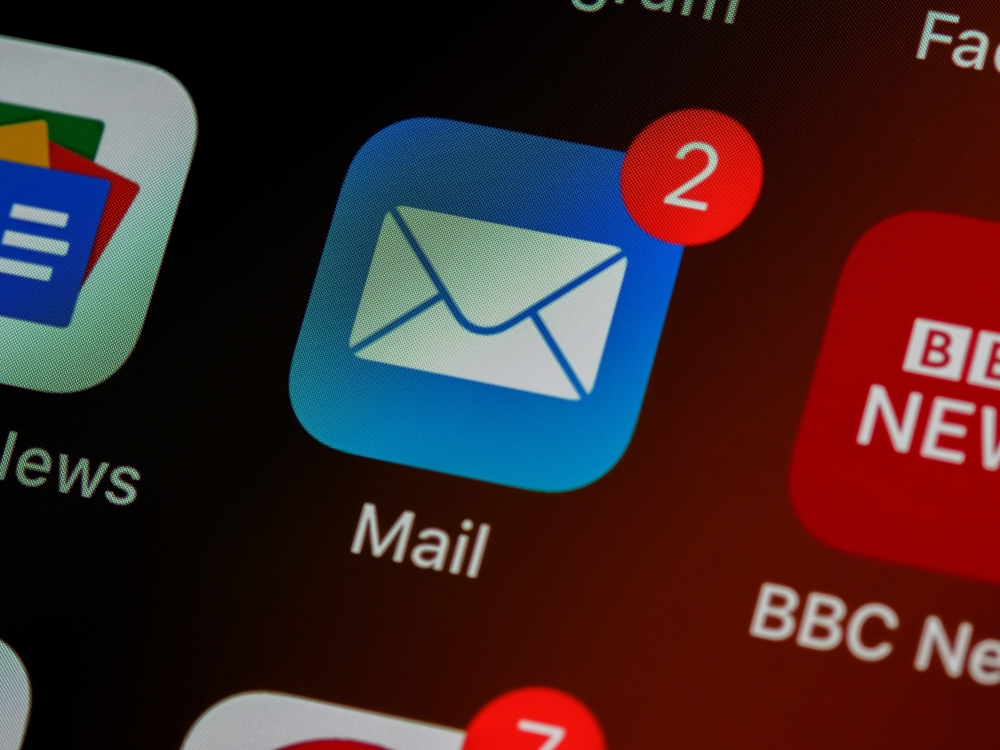 Whether you're fully embedded into the Microsoft Office ecosystem or simply have an Outlook email account for business needs, there are all kinds of helpful tools, shortcuts, and features packed right into the service. Even if you're an everyday user you may not realize just how many powerful productivity tools you have right at your fingertips. Microsoft isn't always the best at letting users know exactly what they have, and taking full courses on how to use your email service may not be the best use of your time. But don't worry. We have all the Outlook productivity tips and tricks up our sleeves.
Top Outlook Productivity Tips and Tricks
Here are just a few of our favorite Outlook productivity tips you can begin using right away.
Listen To Your Emails
Sometimes you just can't look at your phone and sift through emails. Whether you're driving or running to catch the bus, flipping through your screen simply isn't an option. Thankfully, you can still check your Outlook email via Outlook and Cortana. Cortana is Microsoft's digital voice assistance, and it comes integrated with the Outlook email service.
All you need to do is go into your Outlook mobile device's settings field and activate Cortana. And don't worry if you already have other digital assistants running on your mobile device. Cortana is activated with different prompts, which allows you to ask Cortana to begin reading your Outlook emails without worrying about Google Assistant turning on.
Utilize The Scheduling Assistant
Is there anything worse than a group text you don't want to be a part of? Maybe it starts as dinner plans with a few friends, but it quickly spirals out of control. Now your phone is blowing up non-stop with messages you don't want to read. You're a busy individual, so who wants to deal with texting back and forth? With the Scheduling Assistant built into Outlook, you can skip all of this.
If you want to put together an event, create the event in Outlook, then add contacts to this event. You can then edit the time, destination, and day of the event. Once everything looks good, send the event invitation. When people receive this message, they can check off that they can go. You'll see their invite go green, signaling they are ready with the event. This will also add the event to their calendar—all of this without a long-winded phone conversation, IM chat, or group text message.
Bring Someone New Into An Outlook Conversation
Sometimes when you're in the middle of an Outlook conversation, you might need to bring someone else on, but you don't want to start a brand new conversation. You also don't want to call them to tell them to hop onto Outlook. Not a problem at all. Just "@" the person and type their name after (so, if their name is Steve, type "@Steve"). This will send them a notification that they have been mentioned in the chat. It works like a poke, and it will instantly tell them about the conversation, allowing them to join.
Avoid The Constant Email Ping
You're in the middle of something important when suddenly your phone goes off. You just received a new email message. You might try to continue with your activity, but you know there's an email message waiting for you, so you eventually cave and check. Chances are this happens more than once. Constantly checking your email will zap your productivity as it will slow down the task at hand. Well, you can avoid this kind of issue by turning on the "Do Not Disturb" feature.
When you turn this feature on, you will stop receiving email notifications for the scheduled time. Maybe you want to set it for the last hour of work, so you can get everything in order before leaving. Or maybe you want to shut it off when going to bed because chances are, you won't be able to do anything for that message in the middle of the night anyway. This is a great feature that will help you maintain focus.
Mobile Swipe
When using Outlook on your mobile phone, you have several options at your disposal. One such option you have is the ability to customize how you swipe on your phone. You can have different swipes perform different tasks within Outlook. This way, instead of scrolling through to the menu and telling Outlook to do a task, you can instead just swipe.
Some of the customization options you have include deleting a message, marking a message as red, flagging a message, archiving a message, and marking it as unread. Just make sure you remember which is swipe right and which is swipe left.
Classify Your Messages
You probably get your share of spam and other annoying email messages. There is a spam filter on your account, but even so, it might not be doing you much good. You need to sift through the messages you want and delete the messages you don't. Well, with the Focused feature, Outlook can learn what you want to see and what you don't, and, as it learns, it performs the sifting for you. So make sure to activate the Focused Inbox feature.
Take Your Entire Office Productivity To The Next Level
These outlook productivity tips and tricks will help you avoid unnecessarily wasted time when checking and using your email. This, however, is just the tip of the iceberg. There are all kinds of fantastic ways you can go about boosting your office efficiency. Our team here at Charlotte IT Solutions is here to help you out with all of the managed IT services.
So, whether you're just getting started with your business or you've been up and running for some time now, we know we can help you get more done in less time. And you can do all of that by simply sending us an email (while even using some of the Outlook tricks you've learned). We look forward to hearing from you.