Our Top Gmail Tips and Tricks to Make you a Productivity Master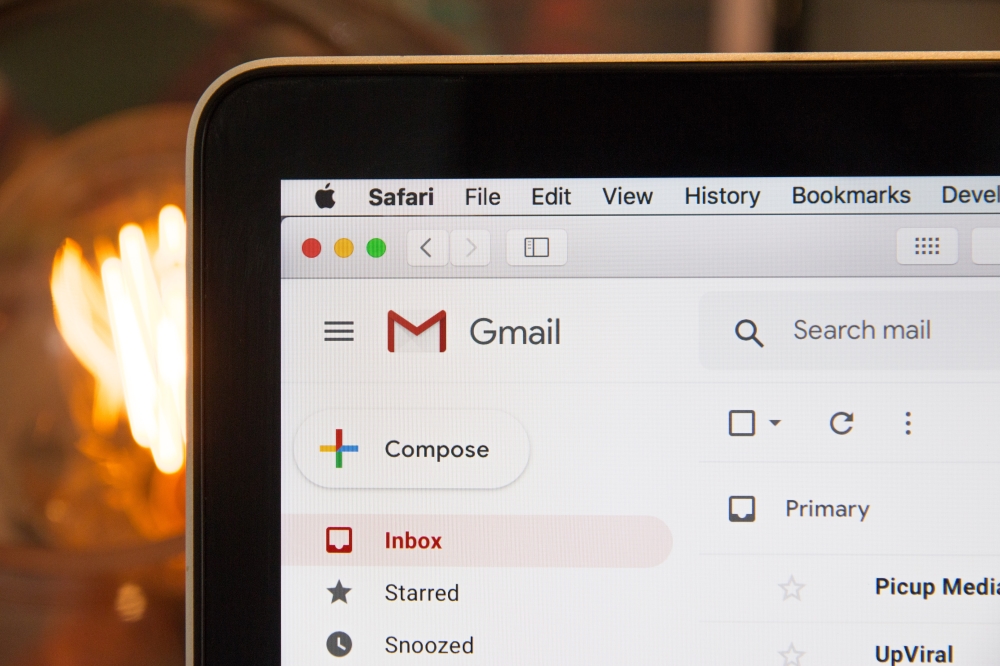 Oh, Google. The company has its fingers in just about everything. From giving you turn-by-turn directions to turning on your home light bulb, Google is involved in nearly everything. This includes your email. Gmail is, without a doubt, one of the easiest and cleanest email platforms out there. It uses the basic Google approach of clean and simple is better. In many ways, it is. The white backdrop allows information to load faster, and it has one of the best spam filters out there. It also automatically organizes your emails into primary, social, and promotions, so you don't have to.
Yet despite all these great basic features, there are all kinds of Gmail tips and tricks you can sift through to really maximize your productivity.
Gmail Tips and Tricks
Here's just a few of our favorite Gmail tips and tricks to make you a productivity master.
Check Your Emails While Offline
Sometimes you're just not connected to the Internet. Sure, this isn't as frequent as it once was, but you might hit a dead zone space in your data plan, or you might be on a train with spotty Internet connectivity. Whatever the issue might be, you can read and even respond to emails while you are offline.
To do this, you need to have Chrome installed. With Chrome installed (you don't need to use this as your all-the-time Internet browser, but as long as you are logged into your Gmail account through Chrome, this will work), just go to Settings, choose Offline, then select Enable Offline Mail.
This will collect your email information whenever one comes in. So when you open your email, even if you are offline, you can read the messages you've received. You can then respond to the messages and, when your Internet connection is restored, the messages will automatically go out. With the feature enabled, you will no longer be forced to sit around and wait for an Internet connection. You'll already have it.
Prioritize Your Messages
Gmail already sifts and separates your email messages. But it will still, by default, show off your email messages based on the last one to come through. With the prioritize feature, you can have the most important unread messages listed at the top of your Gmail account, regardless of what has come in since then.
This way, if you receive a large number of messages, you won't have to worry about something important being lost in the Inbox. To activate this feature, click on the "Inbox Type," then choose "Default." Once there, you can adjust what is listed first. You can have the latest unread message shown, starred messages, or important messages.
As you receive messages, you can star certain conversations to ensure these are always at the top. Or you can tell Gmail which messages are important (such as check-off certain contacts). This is one of our favorite Gmail tips and tricks.
Generate Canned Response
Do you receive a large number of message queries? Perhaps you're in the publishing business, and you just don't have the time to respond to every single pitch you receive. Whatever the reason, you may need to have a more blanket email response, because typing everything out, or even copying and pasting takes time. When this is the case, the best option for you is to use the "Canned Response" option.
You can customize different canned responses based on how you'd like to use them. To activate this feature, click on the "Settings," then choose the "Advanced" and "Canned Responses (Templates) options. From here, choose "Enable." This will activate the Canned Response option. You can then customize and create your own responses. There are some default options, or you may produce your own. Whatever you decide to do, this does make responding to large amounts of emails so much easier and more efficient than by typing a specific response to all your messages.
Hit The Snooze (Not the alarm clock)
The snooze feature on Gmail (and other email service providers) is one of our favorite Gmail tips and tricks. Email pings and notifications can take away from your other work. You've likely been in the situation where you're working on something, an email notification pops up, which instantly takes you out of the work mindset you were in. Even if you don't check your email, the notification itself and the pop-up message is enough for you to lose your train of thought or become distracted. Well, when you're in the zone, or if there is a certain time of day you need to focus on other things, you can schedule a snooze feature.
By opening up your Gmail account, just go to the "Snooze" option on the right side of the screen, then select a time for when you want your email to be "un-snoozed."
Enable Those Shortcuts
Nothing makes using Gmail faster than enabling shortcuts. With the single stroke of a key, you will activate or turn off a different feature. Gmail does have some by default, but you can customize them to fit your needs better.
To turn them on, go to "Settings," then choose "Advanced," "Custom Keyboard Shortcuts," then choose "Enable."
Some of the current keyboard shortcuts include "C" for compose, "D" for compose in a tab, "/" for search mail (which you will then type in your search), "U" for back to the thread list, "K" for a new conversation, and "Y" for remove label.
Maximize Company-Wide Productivity
Productivity doesn't begin and end with your email. Your Gmail experience is just the tip of the iceberg. There are so many other things going on you need to handle. While we can share our top Gmail tips and tricks with you, it takes a bit more direct assistance to maximize the rest of your office productivity. The best way to do this is to let us work with you directly. It doesn't matter what kind of business you run or how long it has been in operation; we are here to help with our IT services. So give us a call, or use one of the new Gmail tips you just learned and email us. We can't wait to help you discover brand-new ways to maximize your productivity.