Check Out Our Top Security and IT Solutions for the Education Industry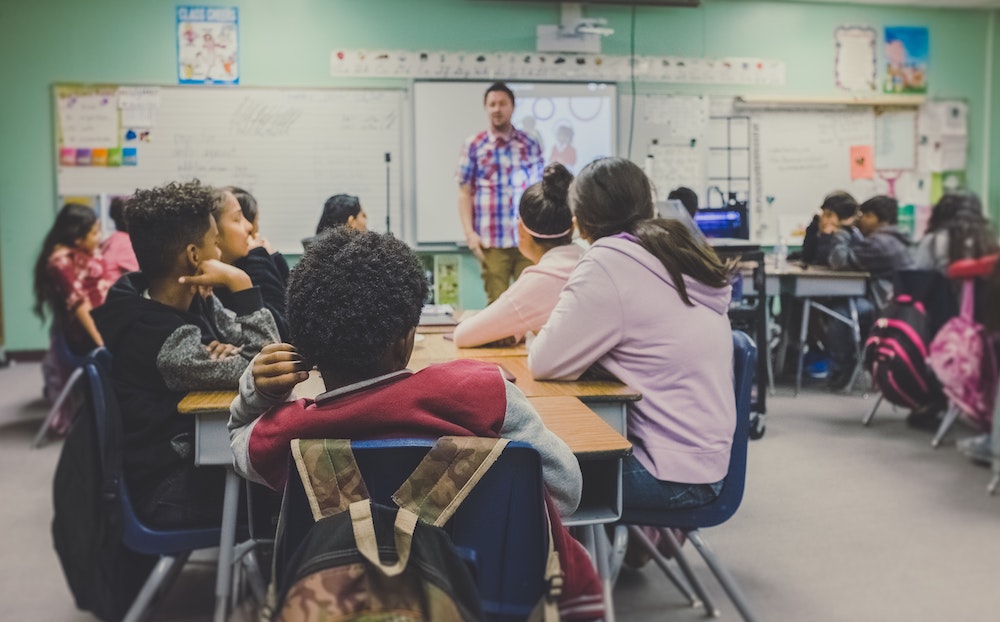 The past two years have forced the education industry to look at itself and find ways to upgrade its internal IT department in order to ensure its students receive the same quality of education and care, even if they must remain at home. Districts and service providers throughout the United States were not prepared for what hit in 2020, but through trial and error, organizations such as your own were able to move forward.
Yet even with all of the lessons you learned and the upgrades you made, it is more important now than ever before to take your IT solutions for education industry services seriously. You have enough on your plate as an educator, and paying for an in-house IT team is an expensive addition you might not have resources and revenue for. Thankfully, you can still receive state-of-the-art IT solutions and security upgrades without paying for a full-time professional. And it is all possible with the help of our staff here at Charlotte IT Solutions.
Top 5 IT Solutions for the Education Industry
Managed IT Services
There's so much to consider when it comes to the world of IT. Whether you have teachers working from home or students logging in from other corners of the globe, you need a solid infrastructure that can handle the ever-changing needs of your staff and students. Add in the security requirements of your office as you protect student grades, financial data, federal government funding, and a host of other information, and managing your IT department is easily a full-time job.
Thankfully, you don't need to invest the kind of money, space, and resources for a full-time, in-house IT department, because our staff at Charlotte IT Solutions can manage all of your IT needs remotely from our facility here in greater Charlotte.
Managed IT Security
Cybercriminals are always looking for ways to easily hack into networks and steal whatever information they can find. While you might assume businesses and financial institutions receive the brunt of attacks, educational facilities house all kinds of desirable information. Ranging from student records and addresses, all the way to payment data, federal accounts, and possibly even some medical records that need to remain on file. All of this information is especially valuable for cybercrooks. However, you don't need to be out on a limb all by yourself when it comes to protecting your facility and its information. With our managed IT security services we will tailor-craft security systems designed specifically for your network. We will also monitor the network in real time and perform any and all necessary upgrades and updates your network requires.
Cloud Solutions
After the last two years, it is of critical importance for you to have the flexibility of working and teaching, from anywhere. This means you will heavily rely on cloud services. Whether it means teachers and students will be working via applications such as Zoom, or you want to give everyone the ability to access files, regardless of where they are in the world, you need enhanced cloud solutions for your educational firm. We are able to connect you with an optimized cloud service provider while also managing the account as well.
Help Desk
There are times when you will need immediate help. Whether it is an application not working properly, a security problem or you simply have a question with some hardware, our IT help desk is here for you 24 hours a day, 7 days a week.
Custom Projects
Do you have a specific need for your network? Are you looking to upgrade in ways you're not sure are possible? When it comes to custom projects or upgrades, all you need to do is dream it. We'll take care of the rest.
Begin Setting Up Your Education IT Solutions Today
There's no time like the present to invest back into your organization's IT department. Whether you're looking to implement changes in the current school year or you want to add new features between semesters, when it comes to protecting the information of your staff, your students, and everyone else involved with your facility, now is the optimal time to take advantage of the education IT services we offer here at Charlotte IT Solutions. From cloud solutions to managed IT security, when it comes to the world of IT we are here for you. And all you need to do to get started is give our friendly customer service staff here at Charlotte IT Solutions a call or send us an email.