Top 5 MSP Red Flags To Avoid As a Business Owner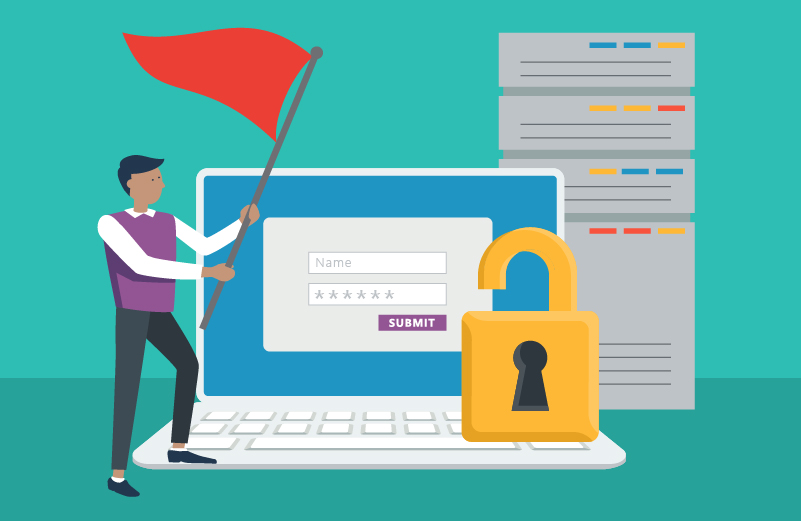 Today, all businesses rely heavily on IT support. Some have their own in-house IT experts, while many others choose to hire managed service providers, or MSPs, to perform specific IT functions for their company. These services are needed to oversee the office hardware and software and stay ahead of the competition. Like all industries, there are a few MSP red flags to avoid when hiring a professional.
You wouldn't believe it would be difficult to find reliable IT support services for your business with all of the options available. The world we live in is almost entirely digital, which means that tech services are readily available. As the IT industry grows, so do the red flags. It is difficult to find reliable service providers who will provide the high-quality service you require.
These  MSP red flags are important to know and what you can do to avoid them as a business owner. Continue reading to learn more.
Red Flag #1: Your company is getting nickels and dimed
Today's business owners don't have the IT skills or knowledge that they need,  that's the main reason they hire MSPs. Many providers take advantage of this. Businesses will be charged for additional services they don't need. They will charge businesses more for services that aren't necessary to solve the problem.
The Solution
Do your research to find the right IT services for you. You should not be tempted to pay for services that you don't require or need when it comes to hiring an MSP.
Red Flag #2: Inadequacy of communication
In any business relationship, it is vital to have clear and consistent communication. This is where many IT service providers fail. Most of them will accept your specifications and immediately get to work, likely because they believe they are competent. They are likely to be impressed by your quick turnaround. This can cause more problems, such as wasted time or inefficient use of resources. 
The Solution
Look for a provider who communicates well. A member of the MSP's team should be assigned to you as a point-of-contact to coordinate and communicate with you at all times.
Red Flag #3: No consistent reviews of businesses
You can gauge their quality by listening to what previous clients have to say about them. You don't want to hire someone whose reviews are inconsistent. MSPs that have received very few reviews from businesses are also vulnerable. Although they might be good, there is no guarantee that they will be successful in your business. It is safer to be safe than sorry, especially when you are hiring service providers to help with the core processes of your company.
The Solution
You should look elsewhere, but keep in mind that it is difficult to find a company that has perfect feedback. It is not uncommon for a client to leave a 1-star review. You should still search for a provider that has a high number of consistently high ratings.
Red Flag #4: Too slow response time
In any business, time is critical and quick results are preferred. Many service providers offer excellent results, but slow response times. These delays can lead to lost clients and ultimately a loss of business.
The Solution
High-quality results are wonderful, but they can be too late. You should not be kept waiting for IT services if you have questions. You should also ensure that they offer the fastest turnaround possible when you have a problem.
Red Flag #5 – They don't know how to assist you in your Cybersecurity Insurance approval process
Cyberattacks are becoming more common every day. Every business that has an online presence should have a cybersecurity policy in place to protect itself against any potential damages from data breaches. Your MSP is the best person to assist you in this approval process.
The Solution
You should inquire about cyber insurance from the managed service provider as soon as possible. They can also assist you with applying for your insurance policy.
Choose Your MSP Wisely
These MSP red flags can have serious consequences for your business. Here at Charlotte IT Solutions, we can assist you and show the benefits of hiring an MSP. From safeguarding your office's network to helping you pick out the right service for your business, we are your go-to professionals for all things IT. Contact us today to know more about our services.