What is a managed service provider?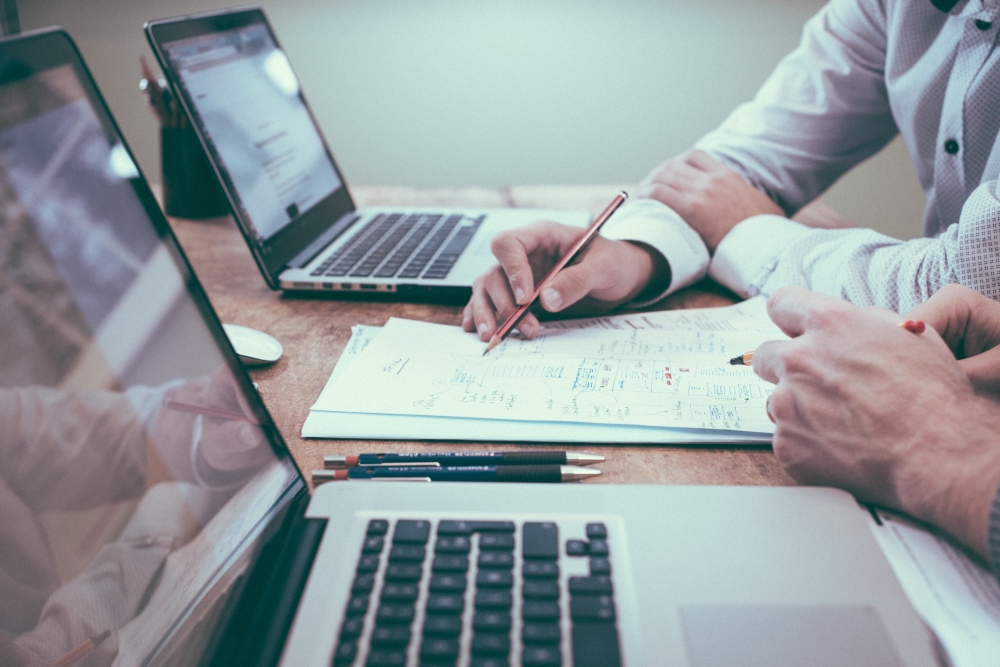 Large businesses often have a dedicated IT staff on hand. With the amount of information running through the business and the need to maintain a large infrastructure, having on-site IT professionals both day and night makes sense. However, as a small to medium-sized business, this is not something you need.
Your company simply does not generate the kind of volume to need a larger networking server on-site. And yet, you still need someone to help maintain your network, including handling Internet security, performing updates, and even recommending software to enhance your user experience.
Paying a full-time employee to do this doesn't make sense, as they likely won't have a ton to do throughout the course of an average day, so paying a salary, plus benefits, Social Security, and other expenses can quickly add up. Instead, you need to take advantage of what is known as a managed service provider. But what is a managed service provider? Here is everything you need to know and how your business can benefit from taking advantage of this kind of service.
What is a Managed Service Provider?
Managing your network isn't necessarily a full-time job. You may only need help at points throughout the day, or possibly even a few times a month, so paying for a full-time staff member just doesn't make sense. And yet, you absolutely need to have IT solutions within the realm of your business. It's one of those areas that you don't need until you really need it. When things go wrong with the network, whether it's from failing software to a cyber attack, having an IT professional on your site is of critical importance.
That is where a managed service provider comes in. The managed service provider is an IT service that manages a variety of the company's IT departments off-site. Usually, the company will manage dozens of smaller businesses, providing assistance and insights whenever needed. In essence, you receive the same kind of services as an in-house IT professional without the hefty cost of paying a professional to remain on-site at all times.
The Benefits of Managed IT
There are numerous benefits attributed to a managed IT service provider. For starters, you'll save a considerable amount of money. Once you start adding up the price of paying a full-time IT person, including benefits, Social Security, and other associated expenses, you're quickly looking at well over $100,000 annually (at minimum). That's a hefty sum to pay when, in reality, you don't need a full-time staff member to handle IT. You'll pay a small fraction of this cost with a managed IT service provider, because you're sharing the cost with the other businesses utilizing the managed service.
While you're paying far less, you'll reap the benefits of not having any kind of IT department. You open yourself up to major risks when attempting to go at it alone. The cost of a ransomware attack due to inferior firewalls and network security is enough to put just about any sized company out of business. A managed IT service provider can audit your entire network, pinpoint what needs to be updated and what software might enhance your business, which in turn can help you save even more money.
Outsourcing Done Right
Outsourcing has a negative connotation attached to it, and in some instances, it isn't desirable for the American workforce. However, this outsourcing isn't sending jobs to cheaper international markets. It is keeping all of the IT jobs right here. It allows you to take advantage of improved network security and all the benefits of an IT professional without the massive cost, which means you have more money to invest back into the company, which may mean bringing on additional workers.
When outsourcing your IT needs locally, you create jobs. And at Charlotte IT Solutions, the entire staff is located right here in metro Charlotte. This way, the money you do spend on a managed service remains in the community, helping your neighbors and others who call the region home.
Protect Your Business Today
You run a great risk when not protecting your business with an IT technician. Trying to stay on top of network security and upgrading software and hardware around your company is probably not something you thrive at. And even if you enjoy it, you don't have the time to fully dedicate yourself to stay up to date on the latest news and information in the world of cyber security and networking (because if you did, your business would be in the world of IT). So, instead of leaving your company at risk of external threats, you need to do what you can to protect it, your employees, and your customers, all at the same time.
The best way to do that is to connect with a locally managed service provider, such as the staff at Charlotte IT Solutions. It's one of the most important connections you'll make.
Enhance Your Business While Saving Money With A Managed IT Service
Your business likely relies on its online presence more now than it ever has in the past. Whether it's due to increasing your Internet-based sales or because more employees are working from home now, your online reliance is something you absolutely need to protect. Having an IT service provider is the best way to do this. What is a managed service provider? Why do you need them? While you may not need a full-time IT professional in-house, you can take advantage of a managed IT service, which will give you all the benefits of an in-house professional for a fraction of the price. If you're interested in taking advantage of such a service or want to find out how it can improve your overall business, there's never been a better time to give the team at Charlotte IT Solutions a call. It's one phone call that can save you money and improve your networking defenses, all at the same time.