Back-to-Work Supplies That Will Make Your Life Easy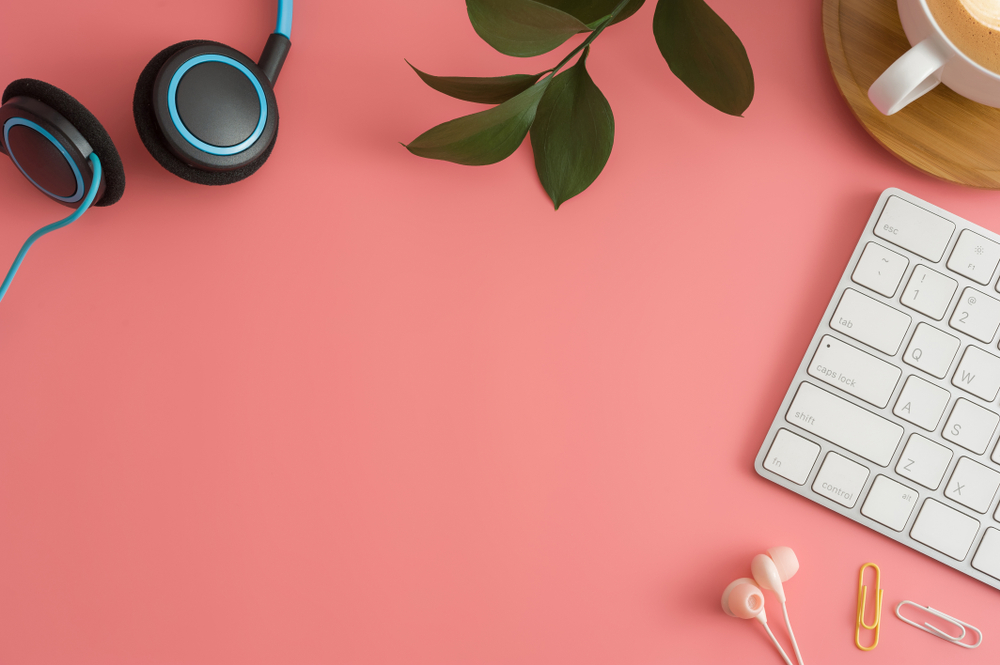 The Latest Back-to-Work Supplies that Will Make Your Life Easy
The world is slowly returning to traditional work, and workplaces are updating their back-to-work supplies and procedures. The Covid-19 pandemic was devastating on many levels. This has led to major changes in our work environment and space. It's rare that so many people have worked remotely with such success. Some even believe that hybrid workers might be possible in the future.
You've probably seen news or stories about remote workers giving up their jobs instead of going back to the office. This is a new trend to look out for. Businesses might have to listen to employees who productively worked remotely and now are unsure about returning to work. 
This is not an easy task. This week's blog will highlight this topic. What back-to-work supplies are necessary in order for workers to return to work?
Conference Room 
One thing we have seen is an increase in technology that allows employees to work remotely. People were motivated by the pandemic to create new platforms, improve existing ones, and invest in new technology. Many new collaboration tools are available. Meeting or conference room technology, such as a webcam that tracks the speaker, is one example of this new invention.
 A conference webcam has many advantages over a regular webcam. The camera's 360-degree pan capability allows the capture of any speaker. Which makes it possible to have the entire room participate and join the meeting. It is a great technology innovation that allows people to participate both in-person and remotely.
An interactive whiteboard is another great tool. The interactive whiteboard works in the same way as regular whiteboards, but you can share the writing with others. These boards are large-scale touchscreen computers that teachers use in classrooms nowadays. They are now being used in collaboration meeting rooms as well.
Technology and Collaboration
Many remote workers have forgotten how distracting a work environment can be. The work environment can be noisy with phone calls, office conversations, and noisy photocopiers. A great option for back-to-work supplies is to purchase noise-canceling headphones for your employees. These headsets can help workers adjust to working in a noisy environment and block all the unnecessary noise.
It can also be helpful when conference calls are being held in open spaces, such as on Teams or Zoom. Conference calls are not obsolete just because people return to the office. These are likely to continue. They will likely have a permanent spot in our work-life. Most people have little background noise at home. Check out our list of the best video conferencing software.
Supplies For Back To The Office That Replicates The Home Environment
Although remote work had its challenges, there were many benefits to working remotely. It might be a smart idea to bring back supplies to work that are similar to home in order to continue these benefits. This can be achieved by soft and comfy furnishings, plants, a good coffee machine, and refreshments.
Other Ideas For Helping To Move Your Workforce Forward
One option is to allow dogs into the workplace. This decision requires careful planning and consideration. It has worked out well for many remote workers in the past 12 months. It's a great thing to have a pet nearby.
The past year has seen a rise in loungewear sales. This is because people are working remotely and wearing more comfortable clothes. You might consider easing up on the dress code as your employees return to work. Are suits and jackets necessary for your workplace if productivity hasn't been compromised by the attire you wear at home?
Take Advantage of Your Free Time
We cannot undervalue the importance of work-life balance. Many people love the convenience of working from home. This has undoubtedly made it easier to maintain work-life harmony. It may be advantageous to create a schedule for your workforce that is convenient for everyone. You might also consider flexible working hours and hybrid work.
Finally, we expect these tips should help you get remote workers back in the office more easily. Contact us if you need help to upgrade or install new technology while navigating this process.