Work-From-Home Tips: Best Video Conferencing Software You Can Use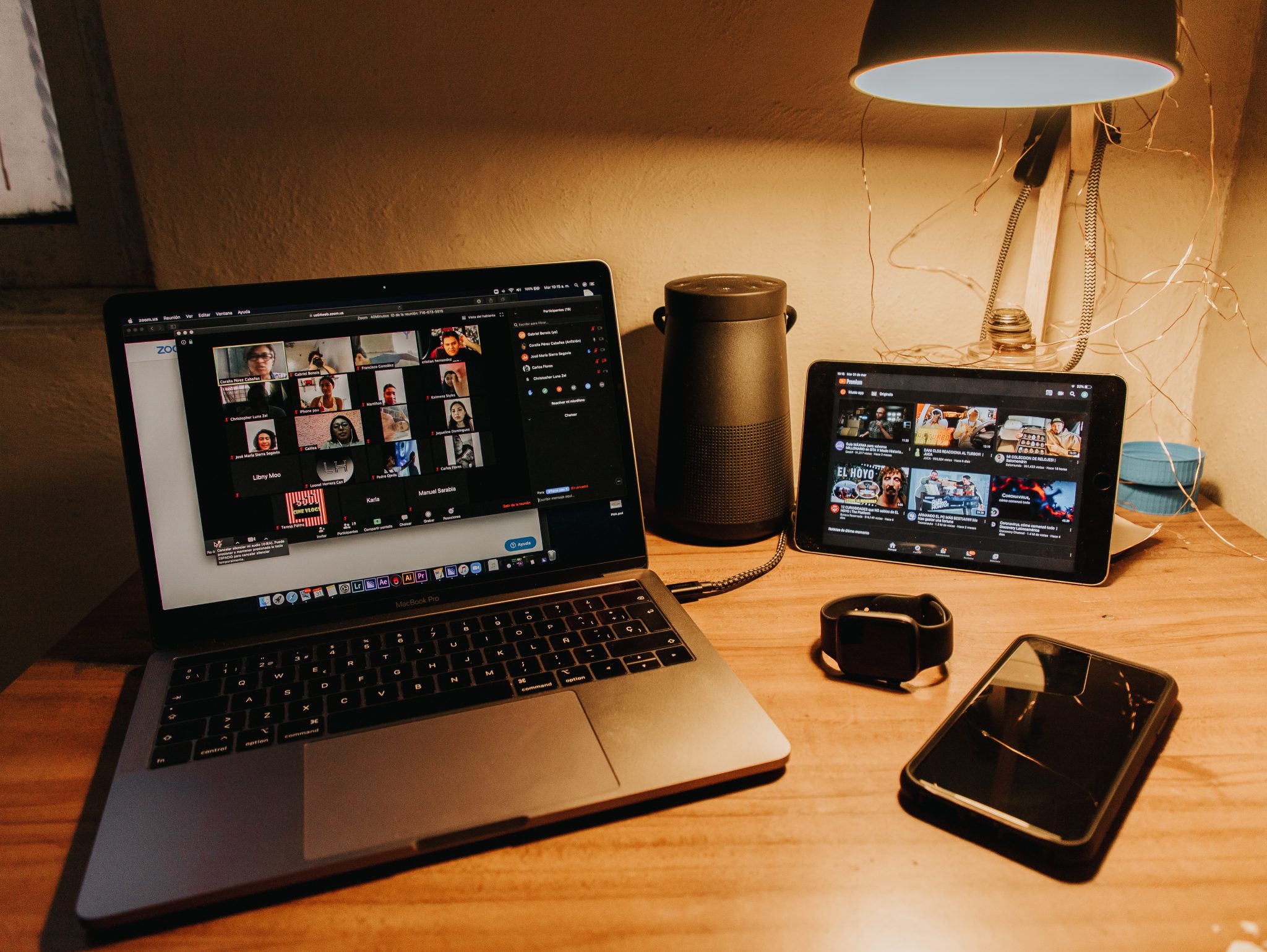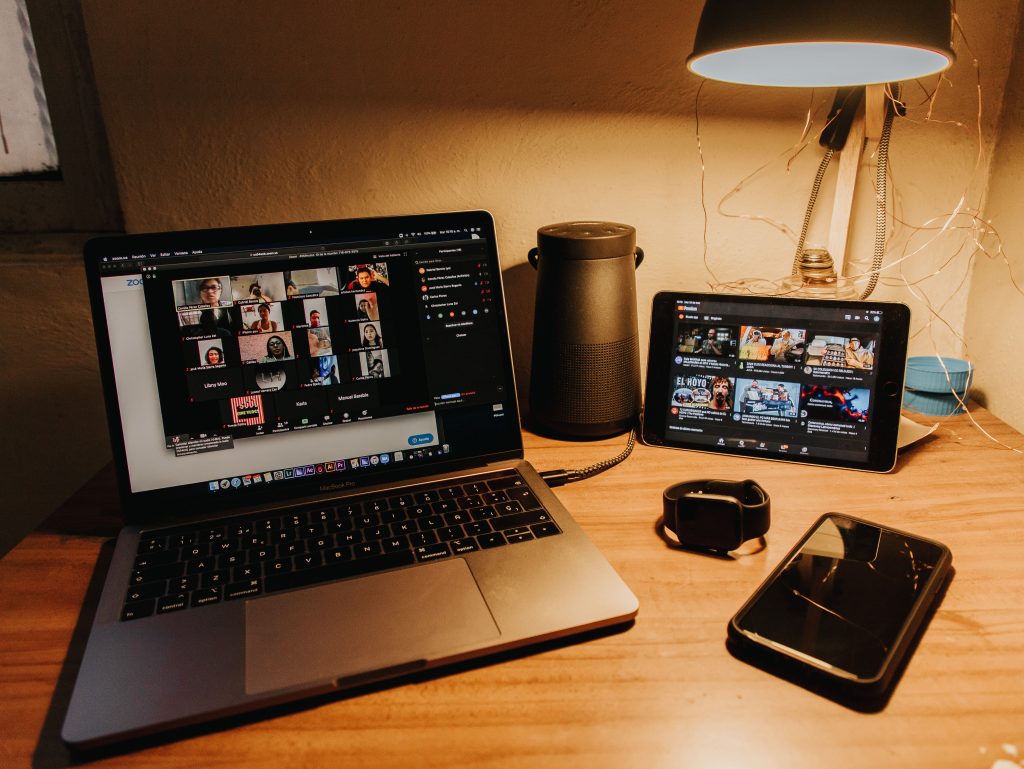 Working from home has become part of everyday life. For many, it sprung upon without much notice or preparation, causing businesses and individuals to scramble and try and come up with ways to stay in communication while working from your house. Online video conferencing software had become a staple for those working at home and learning at home. Hopefully, the day of returning to the office will return, but it's essential always to be prepared in case that day is further away than we think, or there comes a time where everyone needs to return to work from home. 
Here are some of the best video conferencing software titles you and your business can use to help.
Zoom
Let's start with the most obvious choice (or at least the most used). Zoom took off during the recent pandemic. If you could go back in time and invest in Zoom before the pandemic, you'd make your money back and then some.
People love Zoom mostly because the entry-level platform is free, and it can be used on basically anything you have, including Windows macOS, Android, even Blackberry. Zoom has been around a while, though. It came about back in 2011, but you probably didn't have much reason to use Zoom until recently. 
If you're looking for a simple, primary platform to consider, Zoom is the way to go. The free option allows unlimited meetings and group meetings of up to 40 minutes. The Pro version ($14.99) allows unlimited meeting length, which is useful if you intend to have longer meetings (although you can always pause and come back with the free version). The Pro version also has local and cloud recording features, admin controls, and desktop application sharing. You may want to consider having the owners and management using the Pro version while your employees can use the free version if you'd like to have the additional recording options. Lastly, there is a Business account ($19.99). This gives you ten or more host accounts, plus branding features and dashboard management.
Cisco Webex Meetings
Former engineers from Cisco created Zoom. However, the Cisco software is its own entity. There is a free option (for 30 days), and it gives you screen sharing, private meeting rooms, unlimited HD content, and up to 200 participants. If you decide to use the Cisco Webex Meetings software, there is a Starter package ($13.50). This allows up to 50 participants, 5 GB of cloud storage, up to 9 host licenses, and even customer phone support. From there, you can opt for a Plus, Business, or Enterprise (you need to contact Cisco for specific pricing, although the Business tier below it runs at $26.95 a month). The Enterprise level online video conferencing software allows for up to 1,000 participants, unlimited cloud storage, and a dedicated customer phone support service available 24 hours a day, 7 days a week.
Skype
Before Zoom, Skype was the king of online video conferencing. Even if you hadn't used Skype before, you probably knew of it before the current pandemic (something you might not have been able to say about Zoom). Skype is a classic in the world of Internet calls and video conferencing. Some collaboration tools are built into Skype, including screen sharing, a live chat feature (which is nice when you don't need everyone to have a video feed), plus whiteboarding and presentation features. You can also record the meetings.
Skype is one option to consider if you're looking for not only a video conferencing service but an International telephone number. It can help satisfy some of your VoIP needs if this is something you're interested in. For an Unlimited World phone number (so you won't be charged by the minute for any international call), you'll pay $13.99 a month.
BlueJeans Meetings
Named BlueJeans in reference to the modern workplace attire, BlueJeans has remained mostly under the radar, but it does have some solid features you'll want to check out. While it doesn't have a free service option, the "Blue Jeans Standard" account runs at $9.99, and you can save 20% if you pay upfront for the entire year. With this package, 50 participants can use the service, you can connect from any mobile or desktop, plus all meetings include a dial-in number, so it's easy to monitor who's calling in. There is no limit to how long the meeting can go, no downloads are required, and in terms of audio quality, it's one of the best, because it uses Dolby Voice wideband audio. There is also a BlueJeans Pro option, which bumps your meeting participant numbers to 75 and gives you 10 hours of cloud meeting recordings.
GoToMeeting
Here's another title that's picked up traction in recent months. This is especially the case for businesses. Zoom meetings are great for individuals, but you may want to look for something like GoToMeeting when you run a large company. With the entry "Professional" package ($12), 150 participants can participate, plus it offers HD video, screen sharing, and dial-in conference line.
The "Business" package runs $16 and allows up to 250 participants. It also features an Office 365 Plugin (also available on the Professional package) if you are part of the Microsoft ecosystem. You can receive transcripts of the video conference call, and it includes unlimited cloud storage, a screen to PDF feature, and meeting diagnostic reports.
Microsoft Teams
If you already use Office 365 to operate your business, Teams could be the upgrade you are looking for. We like to think that if Slack and Zoom had a baby, it would be Teams! Teams allow for you to seamlessly integrate video chat and text chat into your daily communication. 
Want to know the best part about Microsoft Teams? If you already have Office 365, Teams is FREE!
Find The Best Video Conferencing Software For Your Small Business
There is not one general best video conferencing software for everyone. What works for one business might not work for you. While Zoom has become a staple for many, there are plenty of other choices. If you have some downtime, it is a good idea to test a few of these alternatives to see if they satisfy your conferencing needs better. If you need help implementing the software business-wide, our staff here at Charlotte IT Solutions can help.