Does Your Business Know How to Work From Home & Prepare for COVID-19?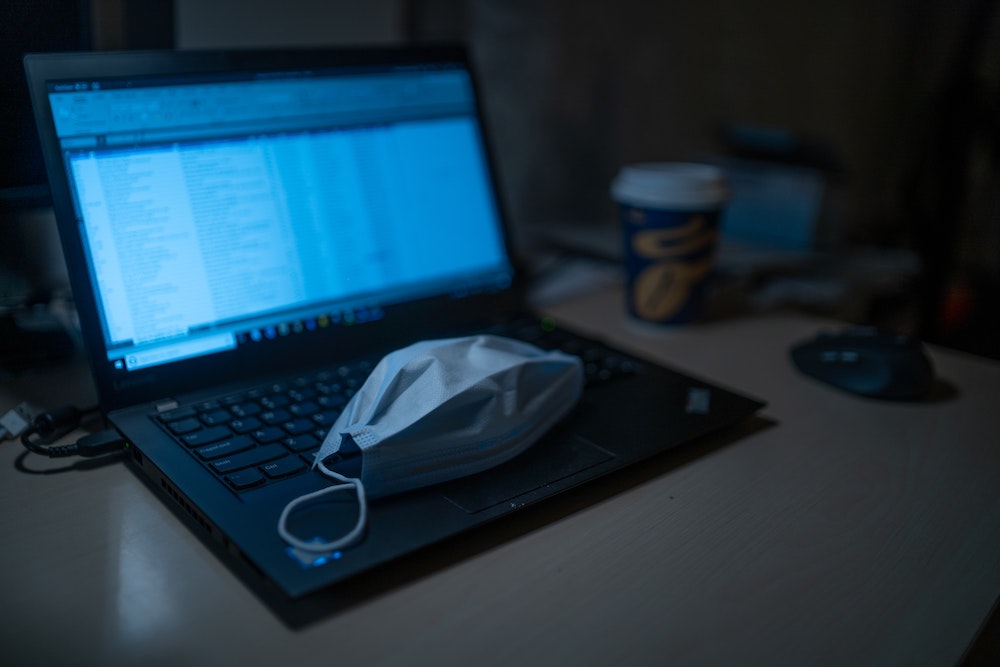 The Coronavirus has been the main talking point in news cycles for weeks now, and it is only intensifying. Perhaps the virus will go the way of other viruses that pop up suddenly and then die down when warmer weather hits. Or maybe it is something that lingers for the coming months. The fact of the matter is nobody knows. And that's really what is at stake. Nobody knows for sure what might or might not happen. This is why you, as a business owner, need to take every precaution possible.
Currently, most of the Coronavirus concentration remains out on the West Coast, but that will change as people travel. Realistically, good chance individuals are carrying the virus is already in North Carolina and surrounding states. That is why you need to begin preparing yourself and your business for how to work from home in Charlotte for not only the current Coronavirus situation but for future conditions as well.
Keep Your Employees Safe by Taking Necessary Steps
Above everything else, you need to keep your employees safe. Coronavirus is a respiratory disease virus. Due to this, it is spread in a similar way to a cold or the flu. The Coronavirus is not a single virus, though. It is a family of viruses that can infect several animals, including everything from cats, bats, some livestock, and humans.
The SARS epidemic was one form of Coronavirus that spread from infected birds to humans (it is not exactly known where the current virus came from, despite false reports of it coming from an intestinal bat soup).
Every situation requires you to be proactive to help keep your employees safe. Due to this, the steps needed to keep employees safe during the spread of the Coronavirus may differ from future situations. However, with the current virus, there are several specific steps you and your employees need to take.
Make sure any employee who is feeling sick or showing signs of respiratory illness remains at home. They need to stay home until they are free of any symptoms or signs of disease for at least 24-hours.
Revisit your sick leave policy. One of the biggest reasons why employees come to work while feeling under the weather is because they do not believe they can afford to miss work.
Waive requiring employees to show a healthcare provider's note. Getting such type note could prove difficult in this environment.
Increasing your cleaning routine inside the office is essential. All surfaces that are touched or come in human contact need to be disinfected. This includes computer keyboards, door handles, desks, and other items that are regularly handled by employees. This cleaning should be done with an anti-bacterial solution that has at least 60 percent alcohol.
Stress how important it is that everyone needs to wash their hands for at least 20 seconds and avoid touching their face.
Review Your Business Continuity and Disaster Recovery Plans
Moving to a remote situation will impact all areas of your business. Some jobs may be easier to complete from home, but for some departments, it can be a little tricky. Make sure you don't forget about these departments:
HR
Accounting & Payroll
IT
Thankfully, in the modern world of business, it is possible in most situations to work from home. However, this is not something you can implement without planning. If you do not yet have an established cloud service up and running, you will need to begin developing a Coronavirus work from home plan. This will make it possible for individuals who either come down with the virus or individuals who believe they might be infected remain at home, away from healthy employees, while still contributing to their work when possible.
You will need to work with your risk management and HR departments to determine what kind of workflow needs to happen should someone remain home. For some days, the employees will be able to work from home. You may even give all of your employees this option, as it puts both you and them at a reduced risk of coming in contact with infected individuals. However, for those who do become infected, they will not be able to put in the same amount of work, or any work, during the worst of the virus. Extensive exposure to the virus will leave them in bed with extreme flu-like symptoms.
Because the Coronavirus is contagious and little is currently known about it, you will need to craft a plan to maintain business continuity within your company. Whether this means everyone works from home, you shift focus onto only the most critical business tasks, or you talk with your clients and discuss delaying some projects, you will need to begin to formulate this plan now.
This way, while you don't need to execute the plan right away, you have it as a backup, just in case. As Murphy's Law suggests, anything that can go wrong will go wrong. Now, this doesn't mean the worst-case situation will always happen, but if you don't prepare for it, there's a good chance that worst-case situation will debilitate your entire business.
Test, Test, Test to Make Sure The Plan Works
Begin running tests for your plan. You can do this in batches. If you do not yet have a cloud network up and running, you'll want to contact an IT service provider to assist with this project. A professional IT contractor can come in and work with you to set up a cloud network. This will allow your employees to work from home or anywhere else there is an Internet connection.
Once this is in place, you'll want to begin testing out the connection. Have different employees access specific work-related files. Have them go through everything they might need to interact with during the workweek. You don't need to have everyone do this right away. Hopefully, there is still some time before the virus begins to infect more significant numbers of individuals on the East Coast. It is also possible that the warmer weather slows down the spread of the virus (there is a possibility warm weather does this, as Southern Hemisphere nations are not as widely affected by the illness as nations currently in their winter months). However, it doesn't mean you should put off testing. Be efficient in your trial, so should you ever need to break out the plan, you'll be ready for it.
Have as Many Team Members as Possible Work Remote
Have employees work from home. This is the easiest way to practice social distancing and prevent the spread of the virus. However, consider not having everyone go home all at once. Instead, this needs to be part of your test. Have one employee stay home and work on Monday, then have them come back and have someone else remain home and work on Tuesday. You should also schedule conference calls and other meetings so you can test out your conference call cloud software.
There will be a learning curve involved for everyone, which is why it is a good idea to get it done now. This way, if a problem comes up, Charlotte IT Solutions can work with you and correct the issue while it is still easily fixable.
Are You Ready to go Remote?
Talk with your IT service provider. They can give you specifics with regards to what you should include on your remote checklist and what needs to be tested based on your company specifics. However, some of the items you'll want to include on your remote checklist include:
Spell out the goals and roles for each team member
Make sure all documentation is available digitally
Map out the skills and capacity for each individual team member
Encourage personal interactions and facilitate remote communication
Stick to your regular meeting cadences
These are just five of the items on our checklist. If you want to check out the entire checklist, you can download it using the button below!

You will want to test out all of these different steps. Ideally, you will test out the individual steps one at a time. This way, you can troubleshoot any issues ahead of time. So, if you need to roll out the disaster business continuity plan and utilize your Coronavirus work from home plan, everyone will already know how it works and what they need to do.
Everyone may check out, and the system will be operational, but then some employees may forget how to perform specific steps. You won't always have time to access everyone in real-time, especially if you're attempting to set up a business-wide conference call. To help with this, you will want to provide a Working From Home Process document and training booklets for all team members.
Start Planning How to Work From Home Today
You never know when disaster might strike. Today it might be the Coronavirus, a few years from now; it might be a different virus altogether. This isn't the first time a severe virus is spreading through the world, and it won't be the last. That is why you need to generate a disaster business continuity plan and contact the team at Charlotte IT Solutions to help customize not only your coronavirus work from home plan but all other projects as well.