How Returning to Work after COVID-19 will Impact your IT Needs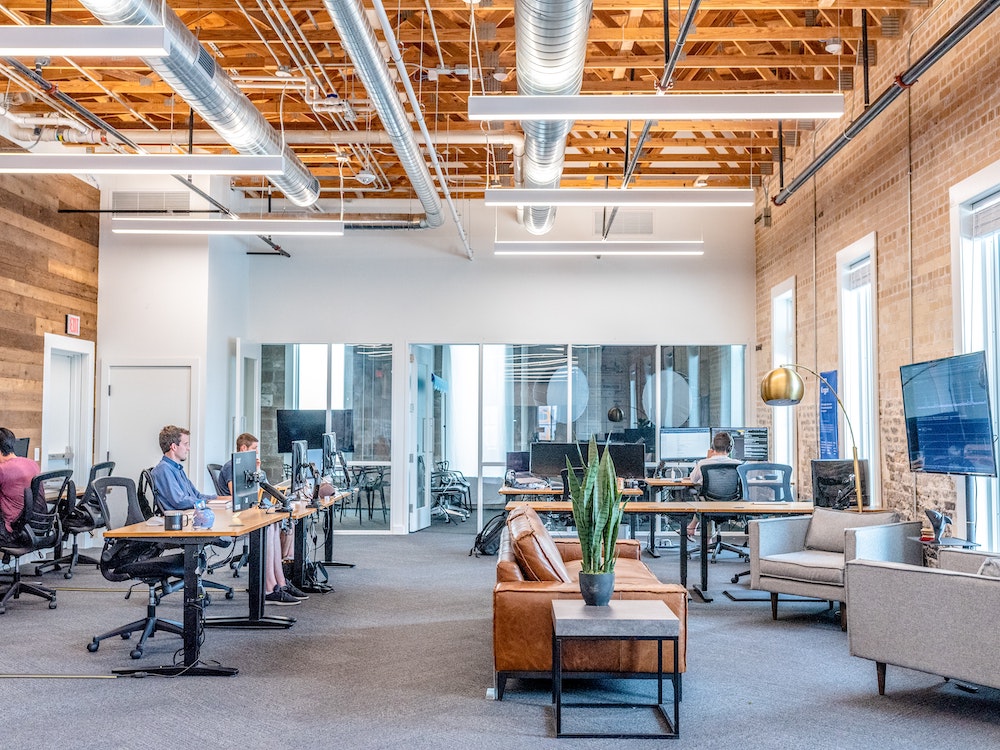 COVID-19 has affected all our businesses in some shape or form. Eventually, as vaccines are developed and cures identified, life will, as we know it, return to normal. Thankfully, most of our companies will return to normal long before that, but even then work will be different.
The Coronavirus experience will have lingering effects, not only on daily life but also on professional life as well. Things will likely change for the inner workings of your business. If you weren't prepared to conduct your company from off-site locations you ultimately had a crash course in doing as such. Now that you and your employees have been through it you know what works and what doesn't.
Now returning to work after COVID-19, you'll have a better understanding of your IT needs and what must change in order to protect your business in the event another shelter-in-place requirement is passed along.
There Will Be Operational Changes and Considerations You Will Need to Evaluate
We weren't completely blindsided by the shelter-in-place requirements, but once the ball started rolling things did move quickly. Many of the events were actually kicked off by sporting cancellations. The National Basketball Association stopped play, and then all major college events were canceled as well. This signaled the beginning of what was to come, and within a few days, if not weeks, just about everything had been shuttered and work sights were forced to close, pushing businesses into off-site locations.
If you weren't prepared for this kind of event you probably were left scrambling. You had to quickly contact all your employees and attempt to create a chain of command. You may have needed to talk to other businesses and find out what sorts of software and protocols they were using. Six-weeks in your business, at the very least, had a basic schedule to follow, even if it were, at best, rough.
Working off-site may have had more than a few bumps, but chances are you also identified some methods of working that actually boosted productivity. Perhaps conducting a video conference works better for your employees, and maybe some of your workers are able to get more work down at home then at the office. As operations return to normal you will need to analyze what worked and what didn't. Nobody asked for COVID-19 to hit, but you might as well try to find some good from it. Perhaps it spotlights areas within your business, its production, and IT hardware and has shown you how you can drastically improve the way your company functions.
Beyond all this though, when you return to work you may need to keep some employees home. Those who are more productive at home should remain at home as large masses of returning employees will increase the chance of spreading the virus through your workforce. You will need to walk that fence of returning to normal and being as safe as possible.
There are Several IT Changes and Enhancements You Will Need to Consider
You have probably never relied so much on IT before in your professional career than you have over the past several weeks. IT has been the glue that holds your business together. If you haven't fully taken it seriously prior to the events you will now. And now that you know what a potential lockdown entails, you'll want to turn to your IT provider and perform a complete audit, both on what you are currently using and what will help improve returning to work after COVID-19.
If some of the experts are right and there is a "second wave" sometime in late fall or early winter, your business needs to be prepared for this. A vaccine likely will not be ready until sometime next year (at the earliest), which means these waves might be a way of life for the foreseeable future (or at least until there is a medication that cures the virus). This means you have a set amount of time to dig into your IT needs. Because while your business has survived the first wave, can it survive a second or third in its present state?
You will need to review the infrastructure needs and what is needed to not only maintain your business but grow it.
Consider and Prepare for Who Will and Will Not Return to the Office
When returning to work after COVID 19, you'll need to determine who will and will not return to the office. You will still want to maintain some social distancing, which means you'll need to identify those who come in and those who stay home. You'll also need to look at what hardware and software needs you will have for those remaining at home. Your business might have a strong system in place within the business, but your network is only as strong at the weakest link, and that weakest link is likely those employees working at home if they do not have the hardware to succeed.
Don't Forget Security, Hardware, and Software Needs
For those employees returning to work they will have the wealth of IT coverage you've always had within the office. But what about those working at home? Do you really want to leave your business security in the hands of someone's home laptop? No, you don't. That is why you need to consult with IT professionals on the best hardware and software needs of those remaining at work. You've managed to get through the current situation, but you were likely always at risk for possible external hacks, not to mention your employees probably did not have all the necessary tools to thrive at their job. From upgraded software and cloud networks to physical hardware at your employee's home, an IT consultation will help you prepare for the future.
How Can You Maintain Social Distancing At Work?
Until the vaccines/medication are produced, you will need to maintain social distancing at work. This will require all kinds of shifts in production at the office beyond deciding who stays home and who returns.
You may need to adjust your workstation alignment and the working plans for your business.
You will also need to consider internal network changes to help accommodate the new workplace.
Maybe this is as simple as switching to a mesh wireless network to help expand your Wi-Fi signal. Or maybe you need to switch from desktop stations to laptops so employees can easily move to the office and home.
And with this you'll need to go over how to disinfect technology that is taken home and returned to the office. This also holds true for keyboards and mouses on-site. If your employees had moved freely through the office in the past and used multiple workstations you will need to change this in order to avoid contamination.
Even with the stay-at-home requirements easing, it doesn't mean the Coronavirus is less of a problem. It still is out there and can still quickly run through your office if you're not careful when returning to work after COVID-19. Keeping individuals at their own stations, maintaining at least six-feet, and disinfecting all stations is crucial in providing your workers with a safe environment.
Internal Communication Tools Are Crucial
Perhaps you enjoyed conducting conferences or meetings with different members of your staff. This, at least for the time being, will need to change. Instead, you'll need to work with your IT consultant in identifying new internal communication tools. Perhaps this is simply a network instant messaging system. Or maybe you take advantage of the Web cameras and video conference (this can help those who are out of the office and working at home feel more involved).
The same goes for communicating with clients and customers. You will want to keep in-person client interactions to a minimum. The best way to do this is to invest in teleconferencing equipment. Quality still matters in this modern workplace. You can't have video chats dropping or audio that is difficult to understand. This first stay-at-home was a dry run and clients were likely a bit more forgiving. However, should second, third, or more waves hit you will need to upgrade your teleconferencing tools.
Some Helpful Tools For Successful Remote Working
There are a number of helpful tools your business can immediately take advantage of to help boost communications with your employees and clients while returning to work after COVID-19. Your specific networking and IT requirements may vary, which is why bringing in an IT consultant is so important, but these are just some of the most commonly used software and hardware that's available and easily implemented.
Microsoft Sharepoint: Sharepoint has been around for a while now. It's tried and true and, if you're in the Microsoft business ecosystem you may already have it. If you're working with larger corporations there's a better chance they also use Sharepoint, so it is worth considering. The software allows for conferencing while providing you with organizational tools that are easily added into your Office Suite programming.
8×8: Zoom has received a considerable amount of attention in recent weeks with the video conferencing, and even Microsoft provides conferencing via its Skype system. However, 8×8 gives you powerful video conferencing tools that also work over VoIP. If you don't yet have voice over Internet Protocol implemented you may want to consider it. It is helpful to install VoIP at your employee's homes. This way, instead of using their cell phone, they can have a customized phone number without requiring them to install a landline.
Microsoft Teams: Keep your employees communicating with Microsoft Teams. Again, it's part of the Microsoft ecosystem and will seamlessly transition into your other Microsoft programs, including Outlook, which is helpful for scheduling.
OneDrive: Keep track of your employee's document creation while giving them virtual folders that can be uploaded to a cloud system with OneDrive.
Microsoft Planner: Bunched in with the other Microsoft programs and partnered with Outlook, Planner will help you manage projects without constantly jumping through hoops and attempting to contact all your employees to see where they are at with their work.
Be Prepared for Returning to Work After COVID-19
The first wave of the Coronavirus took many of us for surprise. However, there will be no more excuses the next time this happens, and, listening to the experts, there is a very good chance this happens again in the fall/winter.
So how prepared will you be? Can you survive another wave of how you're operating now? To help analyze your IT configuration and assist you in implementing new software and technology designed to keep you running as efficiently as possible, now is the time to contact Charlotte IT Solutions.
Working from how is the new norm (at least for now). Charlotte IT Solutions will ensure your business IT doesn't just survive, but thrive returning to work after COVID-19. So give the team a call today.