Smart Home Devices Security Options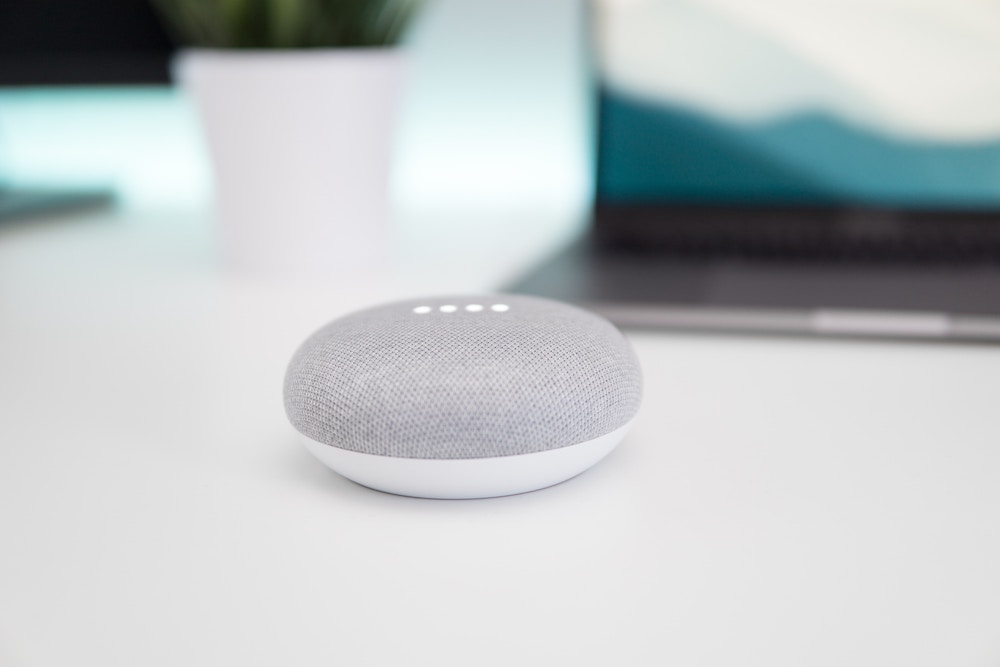 The Internet of Things (IoT) industry has exploded over the last few years. With the introduction of smart assistants like Amazon's Alexa and Google Home, smart devices make it possible to control just about your entire house via a smartphone or voice control. From opening your window blinds to locking your front door, there's no limit to the future of smart home devices.
However, lurking behind the corner of these fantastic home additions is the security risk each poses to your home. This is often out of sight out of mind, but therein lies the problem. Your home's Internet security is only as strong as the weakest link, and there's a good chance your home smart devices are not protected.
An experienced Internet snoop and data hacker can backdoor your security network by sliding in via a smart home device's Internet connection. It might sound like a comical story when someone says they were hacked via their washing machine, but it wouldn't be funny if your entire bank account was drained due to this IoT issue. So, to protect yourself, you need to seriously look into smart home devices security measures, both for your home and anywhere else you use smart devices.
Create a Separate Network
This is by far the best way to protect your information. By creating a separate network you will place all of your smart devices on one network and your computer systems, hard drives, and other personal data on another. This way, if someone does find a way to sneak in via a network backdoor they still won't be able to steal your data. At best, they'll gain control to turn off your smart lights. Sure, that's annoying, but it's far better than the alternative.
Of course, this is the most expensive method of smart home devices security. To do this you will need to establish a second network, which may mean a second router and secondary Internet connection. If you run a large business this might be an option as you won't run a large amount of data in between devices. However, as a home user, this may not be something you'd like to pay for. Thankfully, while this is the best way to protect yourself, there are secondary options.
Multiple SSIDs
Short for Service Set Identifier, an SSID is the name of your WiFi network. Currently, there's a good chance you have a single wireless network at home. When this is the case your laptop, streaming device, smart lights, and all other devices will connect to this one singular network. It also means that when someone leeches in through your WiFi-enabled vacuum they can then follow the stream back to the router. This can then may bounce them into your computer or other data storage devices.
With a second SSID, you'll have a second wireless network. This is something a number of storefronts do. If you've ever gone to a coffee shop or a hotel you probably have found there are a password-protected storefront network and some kind of guest network. This way those accessing the guest network are not able to transition into the store's network. While not as secure as having two completely separate networks, setting up multiple SSIDs is the next best thing.
With a secondary WiFi network, you can create one for all of your smart devices and one for your computer networks. To help you with setting this up the team at Charlotte IT Solutions can help. The process doesn't take long and you won't need to pay your Internet service provider more money. Performing this task will improve your ability to further protect yourself from external threats.
Secondary Router
This task can be a bit tricky if you're attempting to do this yourself. With the multiple SSIDs, you use a singular Internet connection and a single router. You then create multiple networks within the individual router. This method instead uses a single Internet connection but sends the connection to two separate routers, which then will send out different WiFi signals.
This process can become a bit convoluted if attempting to do so by yourself as you'll need to properly configure the routers to the single Internet connection, and this alone can be a bit complicated (especially if you're using a router rented out from the Internet service provider). And failing to set it up correctly will leave just about everything exposed to possible data thieves and hackers.
If you would like to take advantage of this approach it is highly recommended to give an IT service provider a call. If you're not familiar with configuring multiple networks within a single space it is easy to become overwhelmed with the process. And it may not be the best option for you as well. With Charlotte IT Solutions a skilled IT professional will go over your current network and your goals for smart devices. From there they can recommend the best method for protecting your network.
Protect Your Home And Your Network With Proper Smart Home Devices Security
Smart devices continue to improve and provide you with additional control over your home and business. These devices make it easier to clean your home, turn on the coffee maker, and do other small tasks. This frees up time throughout your day and allows you to relax while your appliances do the work. However, with all the benefits of these features, it is critical to do what you can to protect your network and the smart devices you use. With the help of smart home devices security systems put in place by Charlotte IT Solutions, you can rest easy knowing not only your appliances are safe from external hacking but your personal data and information are safe as well.
This is not something you should take lightly as your confidential info is at risk. So take the next step in protecting your personal and professional information. Give the team at Charlotte IT Solutions a call today.