Workplace Culture Reboot in the Post-Covid-19 Pandemic Era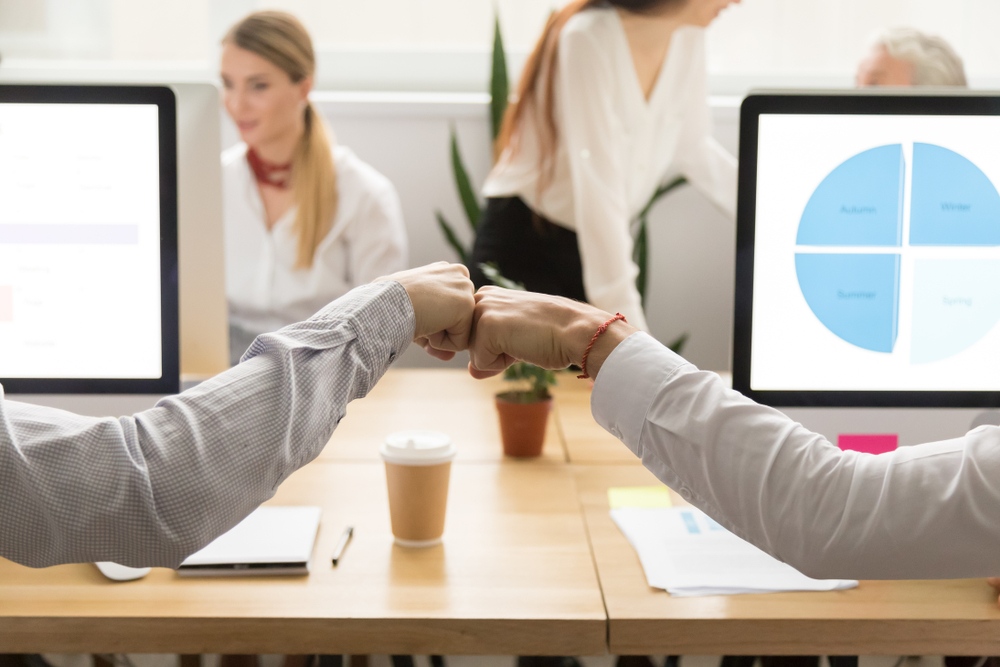 Rebooting Your Workforce in the Post-Covid-19 Era
Employers are faced with crucial decisions regarding how to change their workforce and adapt to the changing times. It's a great time to reflect on the lessons learned in the last year. This is an ideal opportunity to be inclusive and diverse and to create a positive work environment.
A Workplace Cultural Reboot Creates a Positive Work Environment
We often refer to a company's culture as the way things are done. Culture is the combination of values, vision, norms, and habits that guide employees in their path to achieve their goals. Many work habits have changed since the first quarter of 2020 and many companies have made significant cultural changes in response. It's an excellent opportunity to examine what employees need in order to continue to do their jobs.
Workplace Culture Reboot Elements
There are many things to consider when you decide to change the culture of your company.
Strategy and organization purpose

– Reaffirm your company's vision after Covid-19. Are there any things that need to be changed? Are the values and behaviors that were pre-pandemic still relevant? Or do they need to be adjusted?

Values and behaviors

– What do you want or need in your work environment? How can you define and measure it? What is the most important thing that you can do to make this a better environment for you?

Core processes and systems

– How have your operations and processes changed with remote working? Is there a way to make your systems and structures more inclusive of the different needs of employees? What could you do to make your HR, financial and operational procedures more responsive to your employees' needs? Is there a need for more flexibility in work hours and places?

Recognition of motivation –

What have you learned about your employees' motivations and needs since the outbreak of the Covid-19 pandemic? Managers and supervisors need to understand the needs of employees in order to build trust and respect.

Employee input

– How can employees give input to your company's operations? Is there a way for them to give their feedback? The Grossman Group conducted a

survey

recently that showed almost half of those who work from home would like to continue doing this after the pandemic. Many people want flexibility in their work environment. However, not all people like remote work. Flexibility can make employees more committed, productive, and engaged in their work.

Cultural resilience –

When you are considering a reboot, consider how much resilience your team can bring to the table. An adaptable and flexible team will be more than able to handle changes. A report by

Gallup

states that businesses must ensure their employees are able to adapt to changes as quickly and effectively as possible. It is also important to show employees how their work fits into the larger picture.
Easy Ways to Create a Positive Work Environment
There are simple ways to create a positive environment for cultural revitalization. Here are some suggestions:

Make a healthy snack bar

– During Covid-19 many people had their eating habits affected and want to change. A healthy snack bar is not only appreciated by your coworkers but will also help you be more prepared to tackle your work.

Team meetings

– A short meeting in the morning that lasts no more than 15 minutes is a great idea to get you started for the day. It is simple, repetitive, and motivates people to get on track and ready to plan for the day ahead.

Team building –

 When your team has great relationships, everything else will fall into line. To ensure positive working relationships between all levels of your team, invest in team-building sessions. You'll be more productive if you can get along with others and treat them well.

Employee empowerment

– Employees will perform better when there is less micromanagement. See how things turn out when you give tasks and responsibilities to others. Giving staff the chance to make contributions is another way to empower them. Employees will feel heard by creating an open forum for suggestions.

Lunch & Learn –

Are great opportunities to have informal, casual conversations with your employees and for learning. They are casual and low-stakes ways to bring your workplace cultural reboot to life. 

Have fun together

– Wide games regularly scheduling, company-wide quizzes or games can help create a positive work environment.
No matter what the reason behind your workplace cultural reboot, the post-Covid-19 return to work is an ideal time to embrace new practices and new environments.